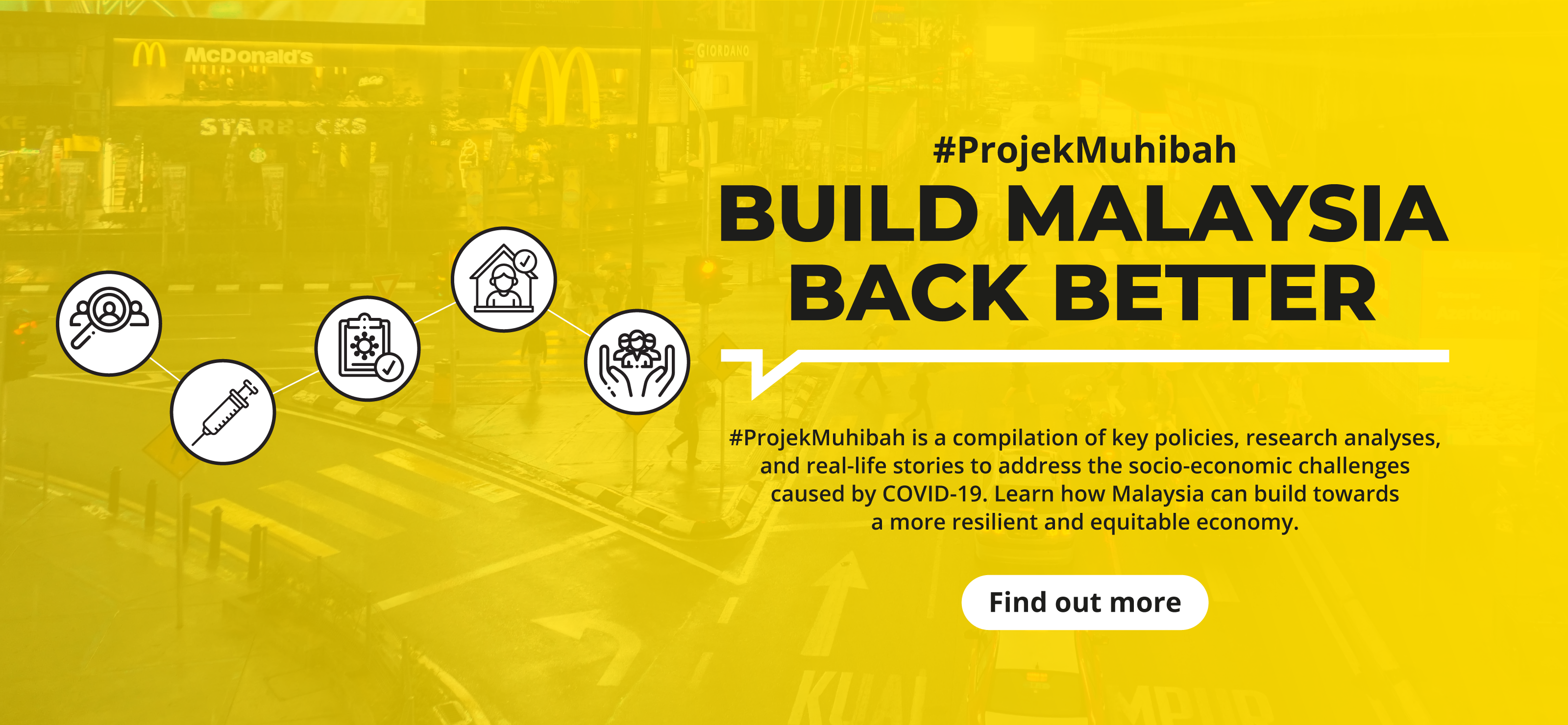 REFSA_Muhibah Strategy 2-05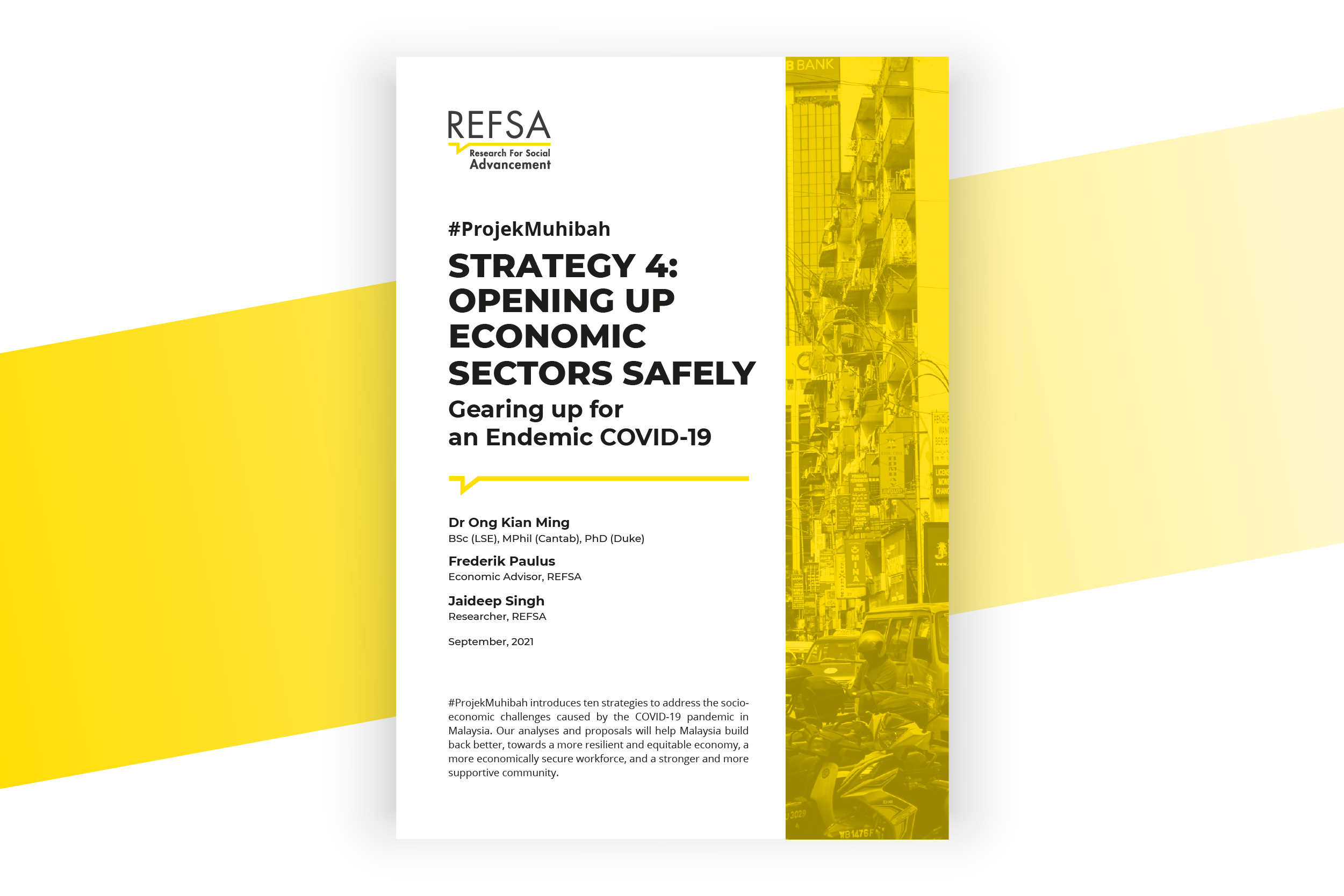 We outline different frameworks to structure the reopening of the economy in a manner that is safe, responsible and based on science and data in order to boost consumer confidence.
Read More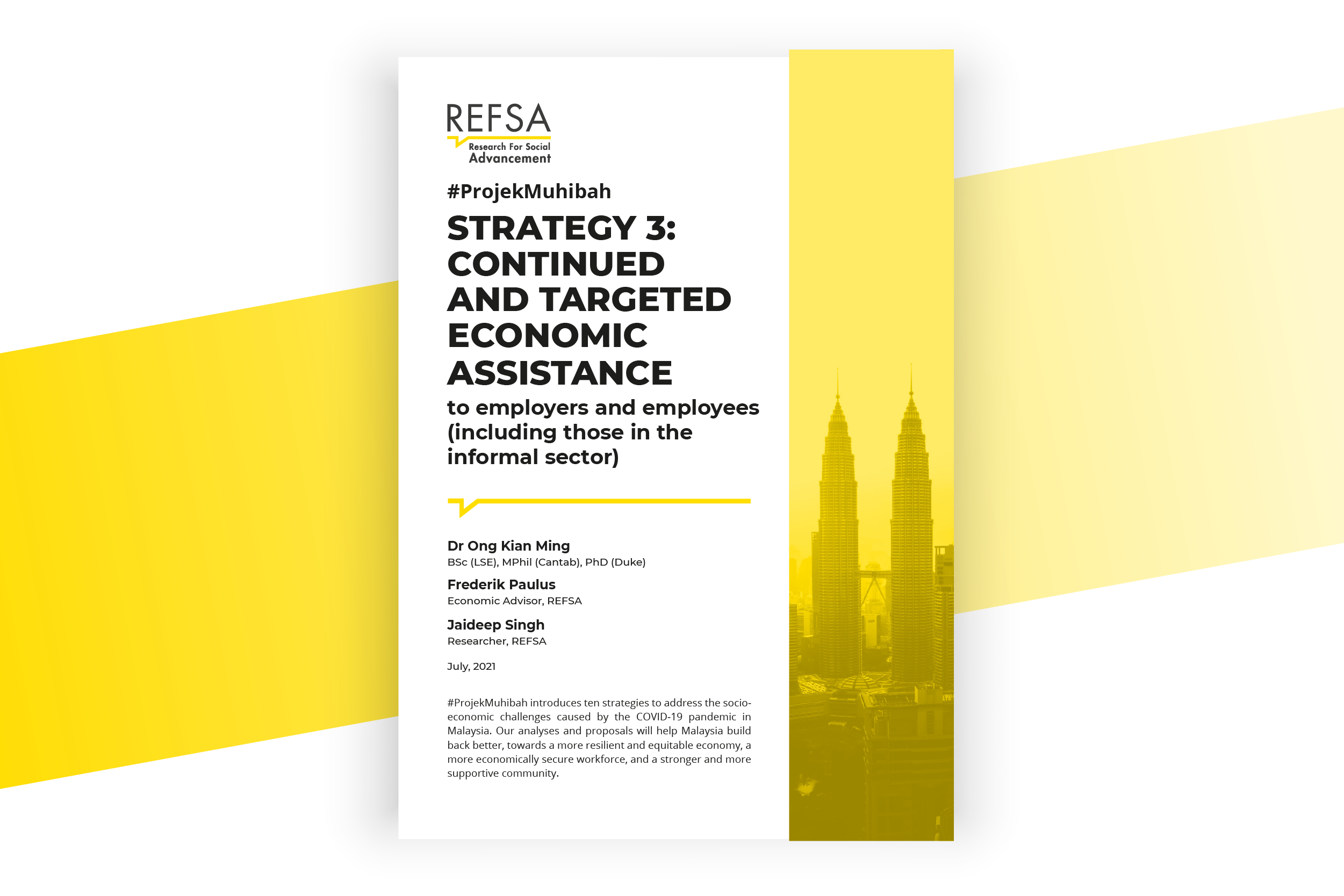 In #ProjekMuhibah Strategy 3, we propose a comprehensive strategy for governments to raise fiscal spending and provide immediate economic assistance to those hit-hardest by the pandemic.
Read More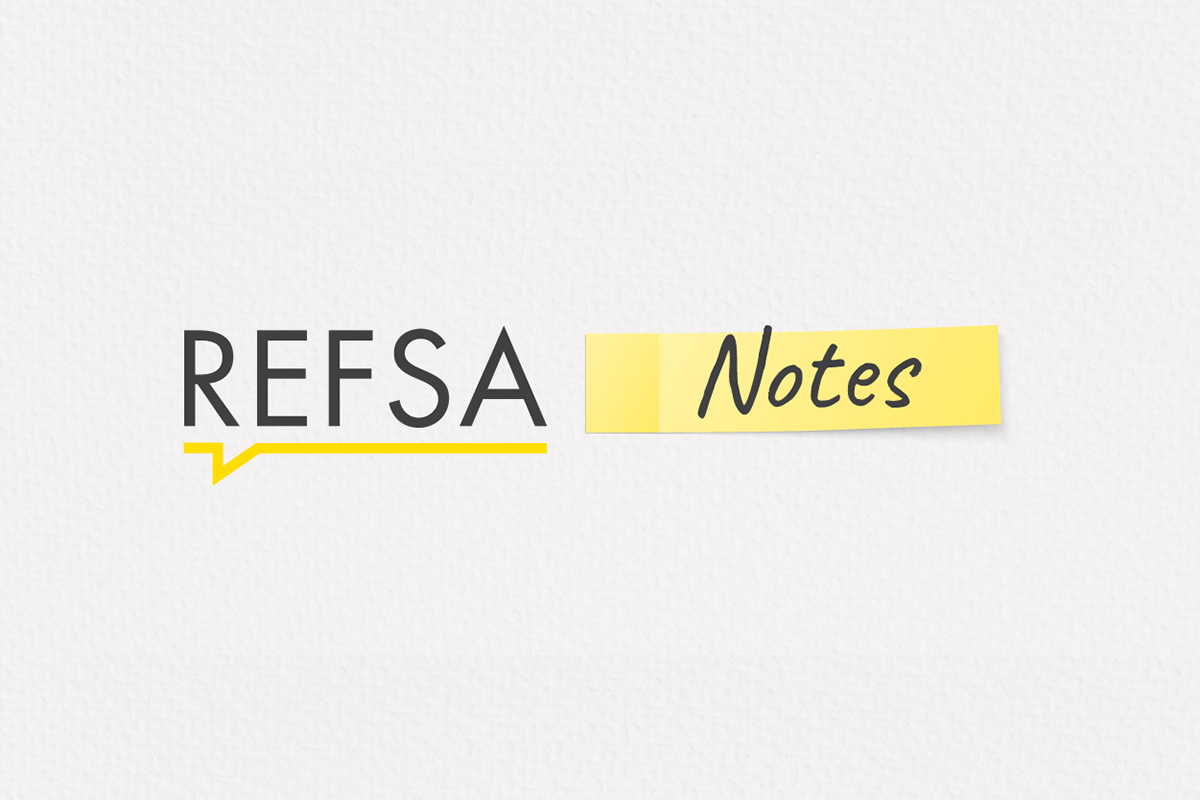 In our latest REFSA Notes, we released a Pre-Budget statement detailing what we think should be prioritised within the budget, including but not limited to a focus on social protection as well as COVID-19 funding to aid businesses and households.
Read More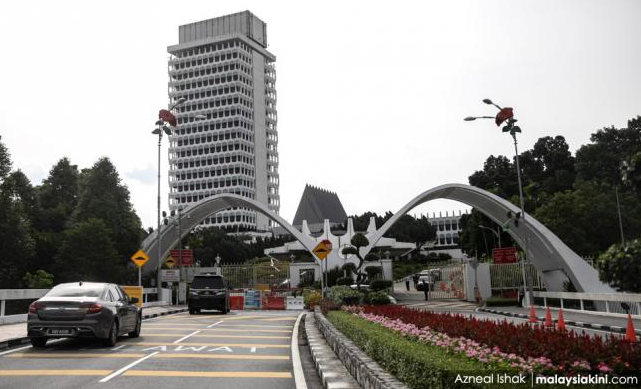 Fakhrurrazi Rashid, Koordinator Penyelidik REFSA melihat Belanjawan 2022 perlu menyokong transformasi parlimen bagi mewujudkan landskap politik stabil dan berfungsi.
Read More