Between 9-12 October 2022, REFSA Executive Director E Hun, alongside a delegation of Asian thought leaders, joined a high level dialogue programme and met with numerous EU institutions in Brussels. Hosted by Friedrich-Ebert-Stiftung (FES) Asia, Brussels and Berlin offices, the delegation sat down with individual EU members of parliament, EU-based think tanks, various working groups within the European Commission, the EU Parliament and EU Council.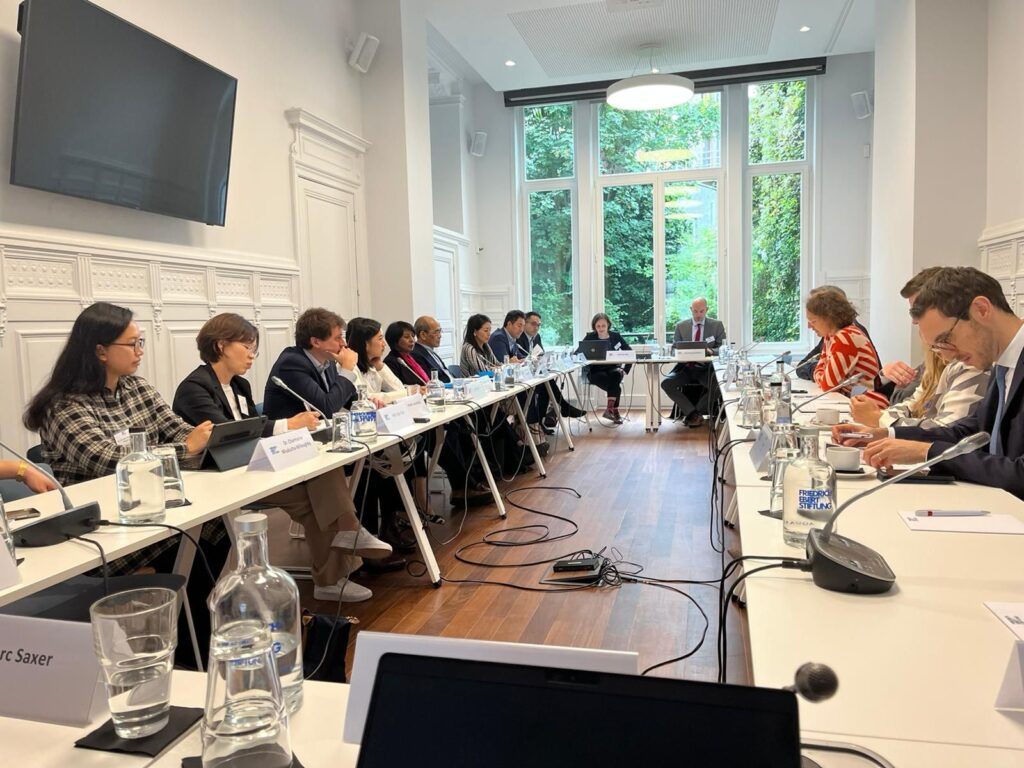 E Hun notes, "Against the backdrop of increasing geopolitical tensions, energy crisis, increasing cost of livings and rising rates of interest, conversations need to be kept alive among different regions, not just to build understanding amongst each other but also to enhance productive and mutually beneficial collaboration that helps shape a better world for all."
REFSA is honoured to participate in these dialogues alongside many other esteemed institutions and individuals, and would like to thank FES for extending an invitation to us.