Navigating the Challenges of Our Times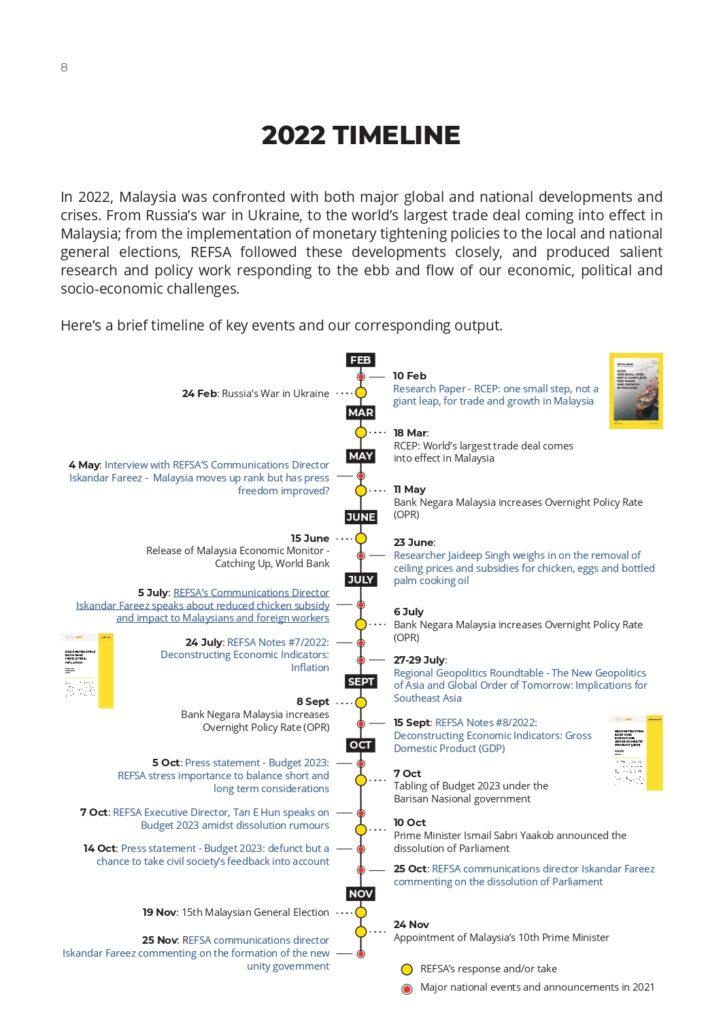 2022, like the year before it, turned out to be a watershed year for Malaysia. As a nation, we've weathered through uncertain domestic political affairs, the signing of an MOU between the government and opposition coalition, implementation of historic reforms (including the anti-hopping law) and changing economic developments that are partly driven by global forces. Emerging from the 15th Malaysian general election in November 2022, we are now led by a historical unity administration that pledges to continue the journey of nation building.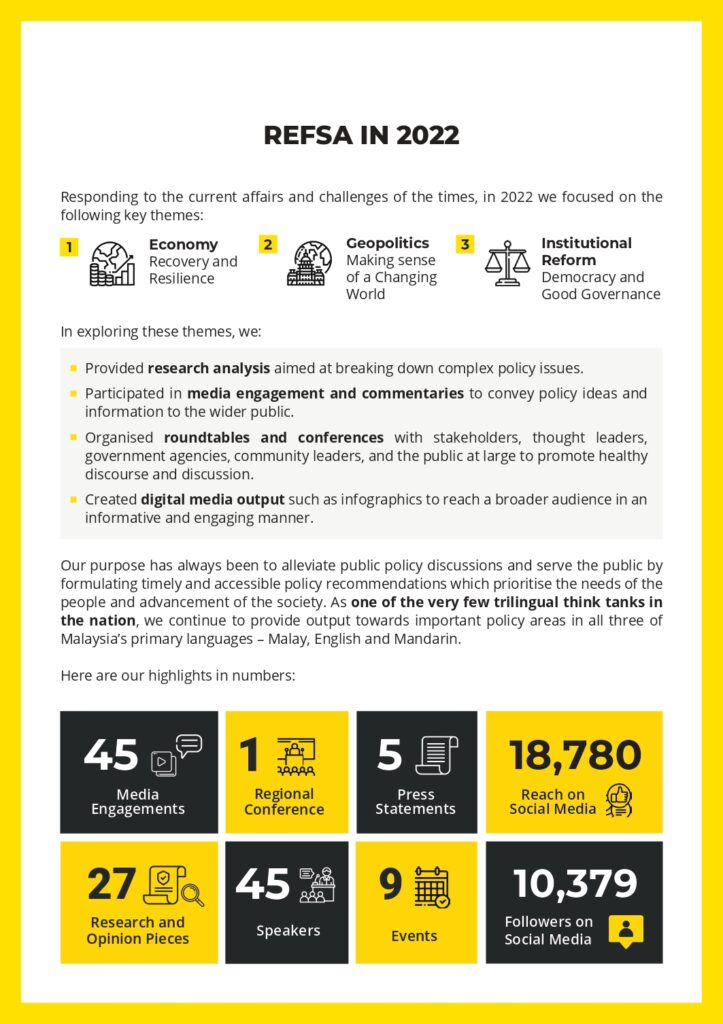 Looking ahead for 2023
As the first real crisis of the Anthropocene, the COVID pandemic has shaped most of the policy actions and discussions in the previous few years where mitigation of short term impact and safeguard near term development is prioritised.
REFSA's 2023 research themes are mostly on familiar ground, but take into account not just the lessons learned from the pandemic but also how Malaysia should position itself amidst the changing global and regional landscape. Overall though, the policy objectives remain unchanged: we work toward a prosperous, fair and inclusive society.
If you share our values and beliefs to see a better, more equitable and sustainable Malaysia for all, please consider supporting us financially, in any amount that you are able to. You can do so by donating online via our website.
Together, let's build a better future and make real changes possible!
Download: REFSA Annual Report 2022