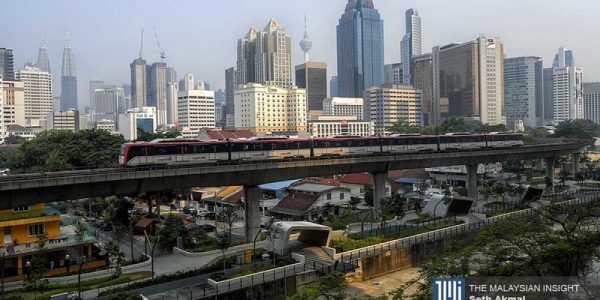 AUG 30 2020
Bold policies needed to save and create jobs, kickstart economy, says think tank
ragananthini vethasalam

PUTRAJAYA should undertake a a "mission-oriented" industrial policy to create new jobs in the medium to long term amid a gloomy economic backdrop, said a think-tank.
Research for Social Advancement (REFSA) Research Director Ivy Kwek said the mission could be broken down into three pursuits, which are to protect Malaysians livelihoods, create more high quality jobs, and build a resilient and sustainable economy.
She said the Malaysian economy needs a "great reset". "The old ways of handling the economy have failed," she said in a video posted on the Refsa site. 
She said this should be viewed as a golden opportunity for the government to create a fresh and concerted policy response to address the most serious economic problems.
Kwek said the government should play an active role in shaping and creating the markets for the future economy, by catalysing and priming the market to follow suit in investments to create jobs.
Refsa communication director Iskandar Fareez said bold socio-economic policies are needed to kickstart economic recovery and to realign the countries economic priorities towards more sustainable and resilient forms of work.
"We want to ensure a better quality of life for all Malaysians, built upon a more solid economic system that seeks to resolve problems that come from inequality, poor social mobility, and inadequate social protection," he said in a statement. 
Iskandar said the government has to act courageously and urgently to save and create jobs in a failing economy. 
Mission-oriented policies are necessary to protect the livelihoods and lives of the people, he said.
These policies should take into account the relationship between various bodies in the private sector and the government to achieve a mission that would generate social goods, such as ensuring food safety, solving a public health crisis, or tackling climate change.
"The government can provide incentives as well as investment in target industries which in turn will create opportunities and demands for various types of skills and manpower while meeting the essential needs of the country."
He noted it is important to recognise that there will be some jobs that will never return to their pre-crisis employment levels, as the ability for businesses to adapt to the new normal and technological disruptions varies.
Malaysia's unemployment rate in June stood at 4.9%, or 773,200 people jobless. A study by Unicef and UNFPA, revealed that 25% of heads of households have lost their jobs and 52% of them do not have social protection such as EPF or Socso savings. 
The GDP contracted by 17.1%  in the second quarter of 2020, less than its regional peers, due to the effects of the Covid-19 pandemic. 
– – Reported in The Malaysian Insight on 30 August 2020