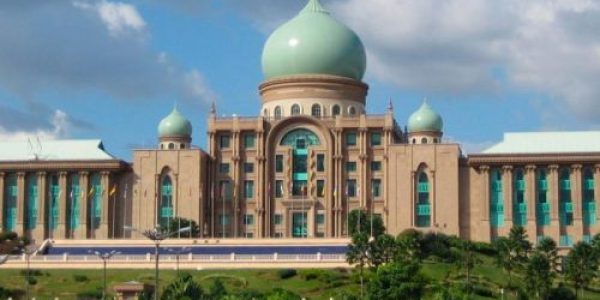 JUNE 23, 2020
Why PN must reignite interest in the IRC
by FAKHRURRAZI RASHID
On May 15, 2018, the Council of Eminent Persons (CEP) set up an Institutional Reform Committee (IRC) to review improvements to the country's public and democratic institutions. The establishment of the IRC is in line with Pakatan Harapan's institutional reform agenda and commitment after successfully taking over Putrajaya.
The IRC report had involved consultations with non-governmental organisations (NGOs) and individuals to improve the country's governance system. The IRC also touches on reforms in the electoral system, parliamentary democracy, the Malaysian Anti-Corruption Commission (MACC) and also draconian laws including the Security Offenses (Special Measures) Act 2012 (Sosma) and the Sedition Act 1948.
The IRC report, which was presented to former prime minister Dr Mahathir Mohamad in July 2018 has 223 recommendations on improving governance, integrity and strategy on anti-corruption. However, to date, such reports have not been presented to Parliament and made public.
The Harapan government's actions to classify the CEP and IRC reports under the Official Secrets Act (OSA) 1972 was not welcomed by experts, NGOs and citizens alike, as they claim it contradicted Harapan's principle of promoting openness and transparency and commitment to reform the country's institutions. Other measures by Harapan also failed to repeal the Sedition Act 1948, the Police Complaints Commission Complaint Bill (IPCMC) 2019, two important laws which they vowed to review prior to wresting power from BN.
Pakatan Harapan did, however, establish the National Center for Governance, Integrity and Anti-Corruption (GIACC) led by Abu Kassim to improve anti-corruption measures and also implement several IRC proposals. The GIACC has successfully drafted the National Anti-Corruption Plan (NACP) 2019-2023 as a long-term plan, involving 22 strategies which consist of 115 anti-corruption initiatives. These initiatives cover areas such as politics, public procurement, law, public sector administration, judiciary and corporate governance.
Other successes by Harapan include parliamentary reforms such as the establishment of 11 select committees. The Harapan government also amended the University and University Colleges Act (Auku) 1971, allowing greater opportunities for students to participate in political activities in university.
In the past 22 months, Harapan was able to restructure public institutions such as the Tabung Haji, Felda and the Prime Minister's Department (JPM) which was previously used by past political leaders for personal interests and political cronyism.
Pakatan Harapan's institutional reform agenda gained global recognition when The Democracy Index 2019 named Malaysia among its top 50 countries. Malaysia has also climbed 10 places to 51st in 2019 according to the Corruption Perception Index (CPI) 2019. This achievement comes from Harapan's commitment to tackle endemic corruption which saw the coalition take on major scandals such as 1MDB, Tabung Haji and SRC International.
These glowing references, however, were not particularly lauded by Malaysians as the Harapan government was slow in implementing institutional and legal changes in the country. The rise of political identity based on race and religion further complicated the Harapan government's move to reform the country which had been ruled by BN for over 60 years.
The institutions' reform proves to be increasingly difficult today as the Perikatan Nasional (PN) government struggles with questions of integrity and transparency, especially on issues of political appointments of PN lawmakers to government-linked companies (GLCs) and government agencies. The dismissal of high-profile cases like Riza Aziz and Musa Aman and the use of draconian laws against opposition leaders have raised questions whether the PN government is interested in any reform at all.
It is undeniable that the greatest test facing the PN government now is a commitment to the principles of integrity and openness in governance. It does not help when the party that Prime Minister Muhyiddin Yassin openly declared war against in the previous election, Umno, is now a coalition partner in the fragile PN. Muhyiddin must shoulder this responsibility if he were to survive in the government should a snap-election be called anytime soon.
I propose to the government today to present the IRC report in Parliament to ensure that the government's commitment to reforming the public institutions can be continued. This is to prevent 1MDB and other major scandals from happening again, which will definitely dampen investor confidence in Malaysia and reduce the public's confidence.
Institutional reform, integrity and the fight against corruption are key for all political parties and the government. Hence, they should not be compromised at any cost especially when Malaysia is adapting to a "new normal." The commitment to institutional reform must go beyond the lens of political rivalries, hence the federal government must work vis-à-vis with relevant stakeholders concerned to ensure Malaysia can reach greater heights in democracy and good governance.
— Published in Malaysiakini and The Malaysian Insight on 23 June 2020.