Santha is the owner of Pudu Akka Restaurant and has run the establishment for nearly 35 years.
At four o'clock in the morning, even the birds have yet to rise. Already, Aunty Santha, a jovial 59-year old woman whose hands have coarsened through years of work, can be seen at a nondescript back lane in Pudu bending her back as she stirs pot-fulls of Indian curry. They are recipes passed down through generations in her family. 
"I have to cut, I have to cook…watch the fire. So, I don't eat. I skip my meals," said Aunty Santha, when we sat with her for a chat at the end of her work day. She had on her apron and her eyes showed signs of exhaustion, but she smiled. She was always smiling when she spoke to us.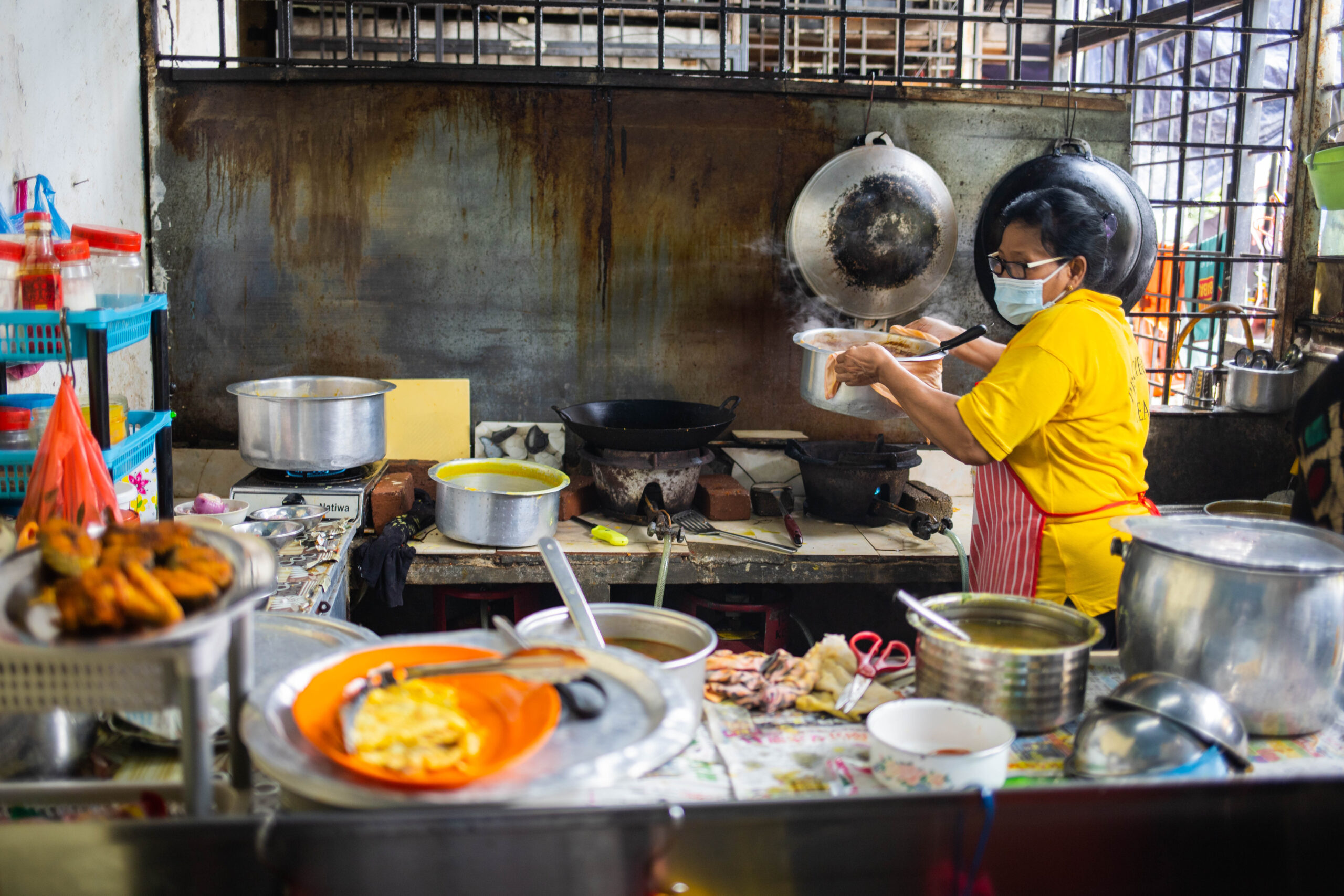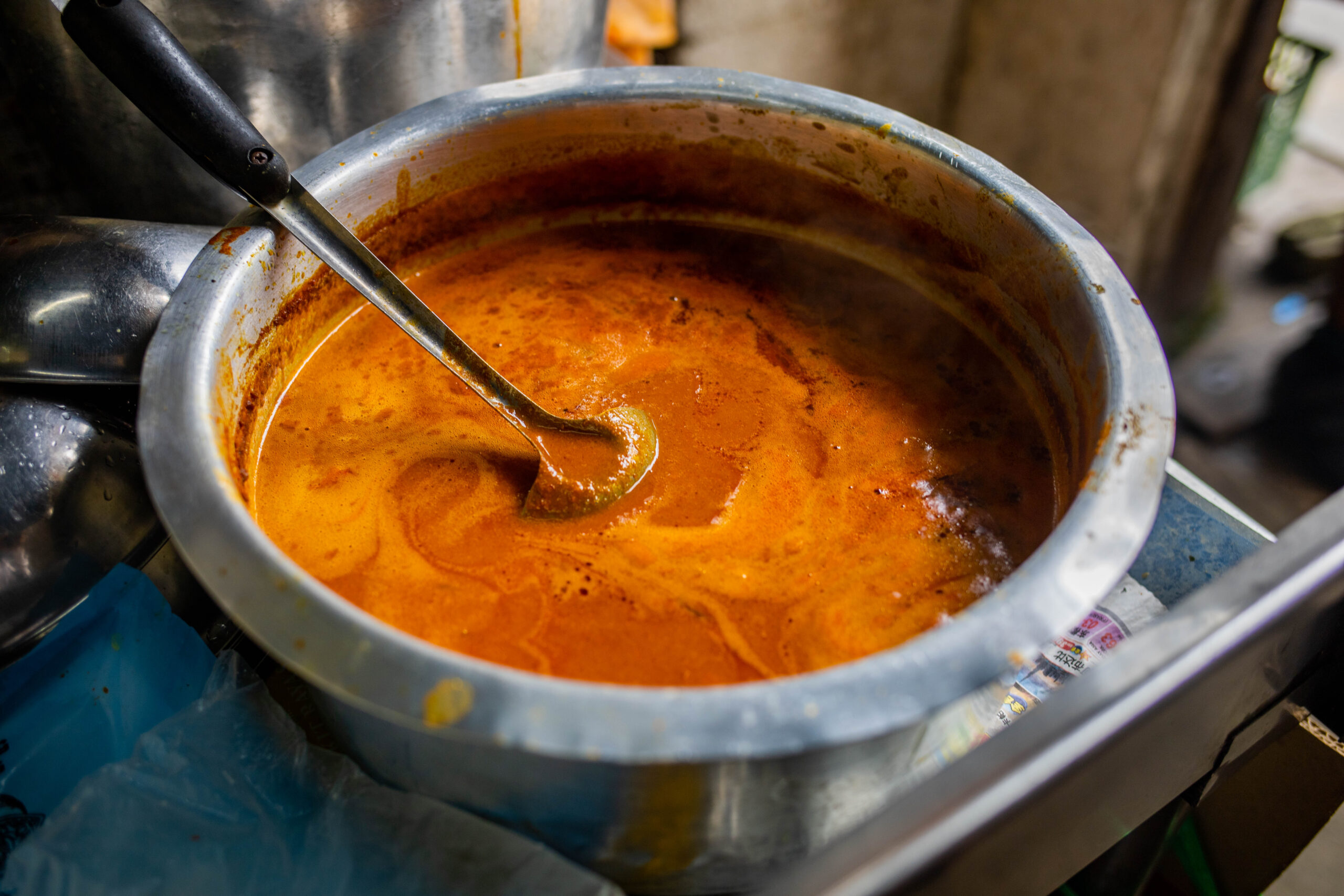 Aunty Santha runs Akka Pudu Restaurant, a family-owned business that was passed down from her sister years ago. They have had the shop for nearly thirty five years. 
During the peak of her business, lines of office workers from around the Pudu neighbourhood would form under the sweltering mid-day sun. In Malaysia, as many would concur, if there is a line, it means the food is good.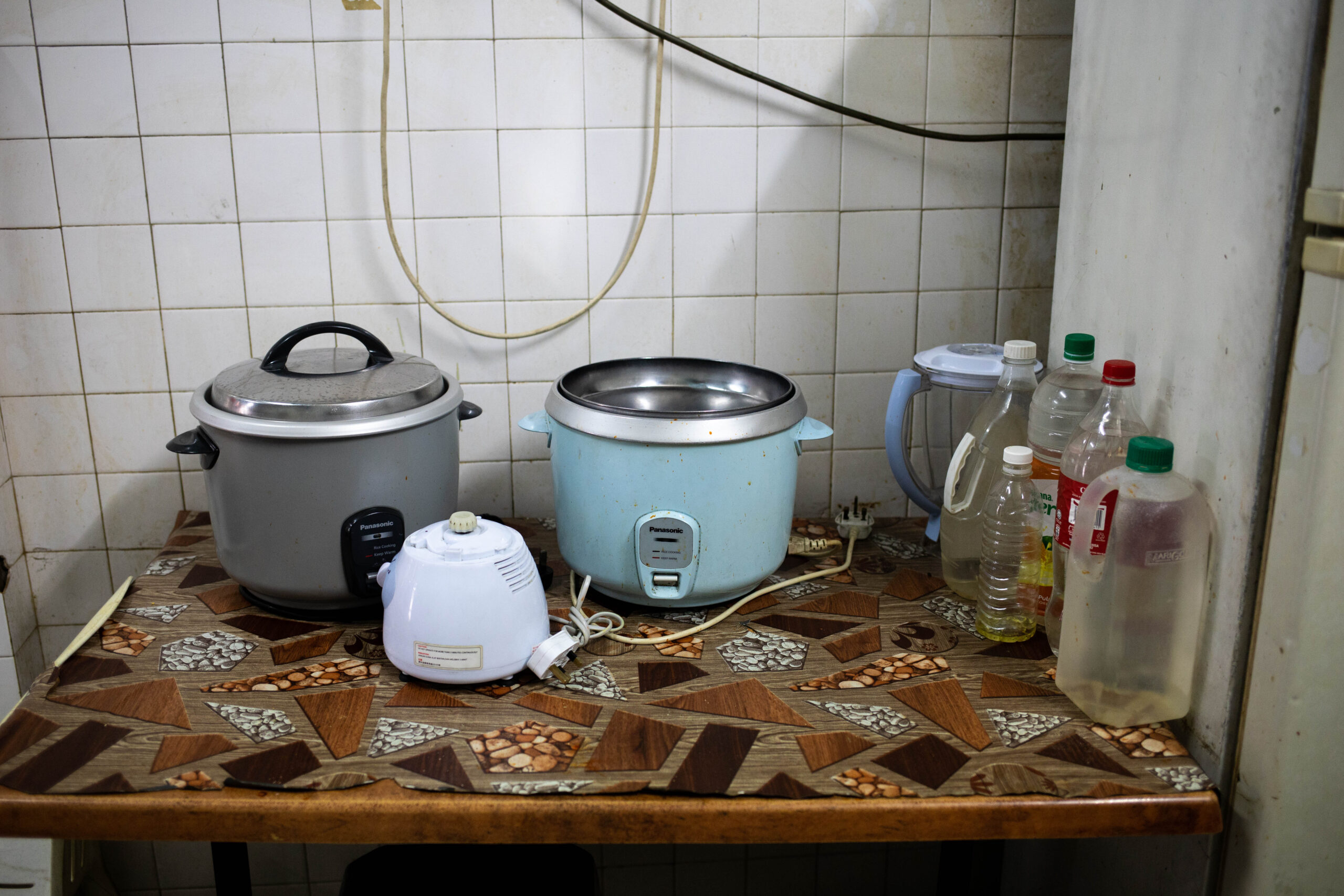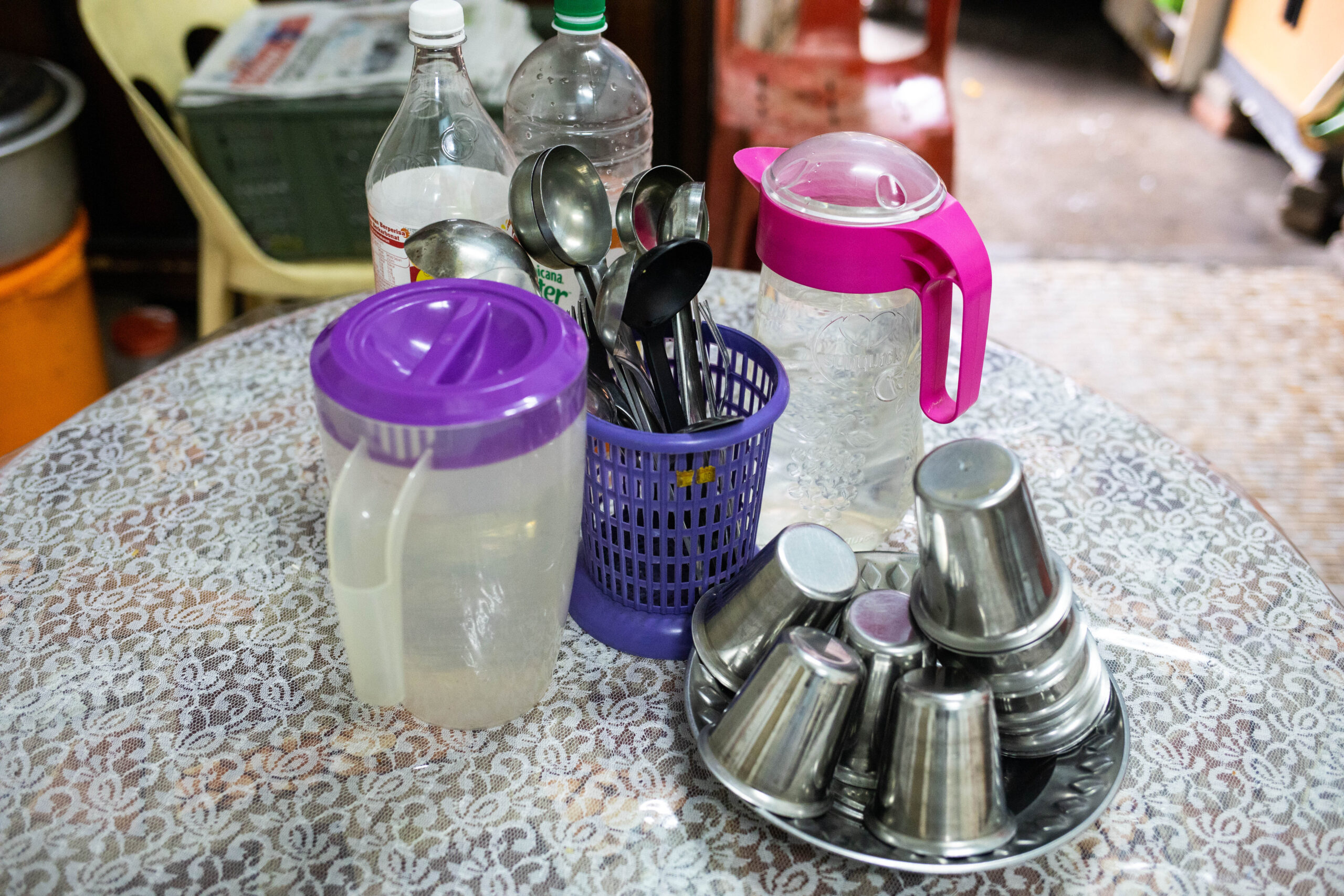 In March 2020, the alarming spread of the COVID-19 pandemic forced Malaysians into a nation-wide lockdown. Aunty Santha had to close her shop for three whole months. This year, during the second Movement Control Order, her shop ceased operations for three weeks. 
"I had to pay the rent. For three months […] I had to pay, they [the landlords] said, no deductions…full payment," Santha lamented.
"What did you do when you closed the shop?" we asked.
"Nothing," said Santha unaffectedly, unsurprisingly. "My business is down, not like those days."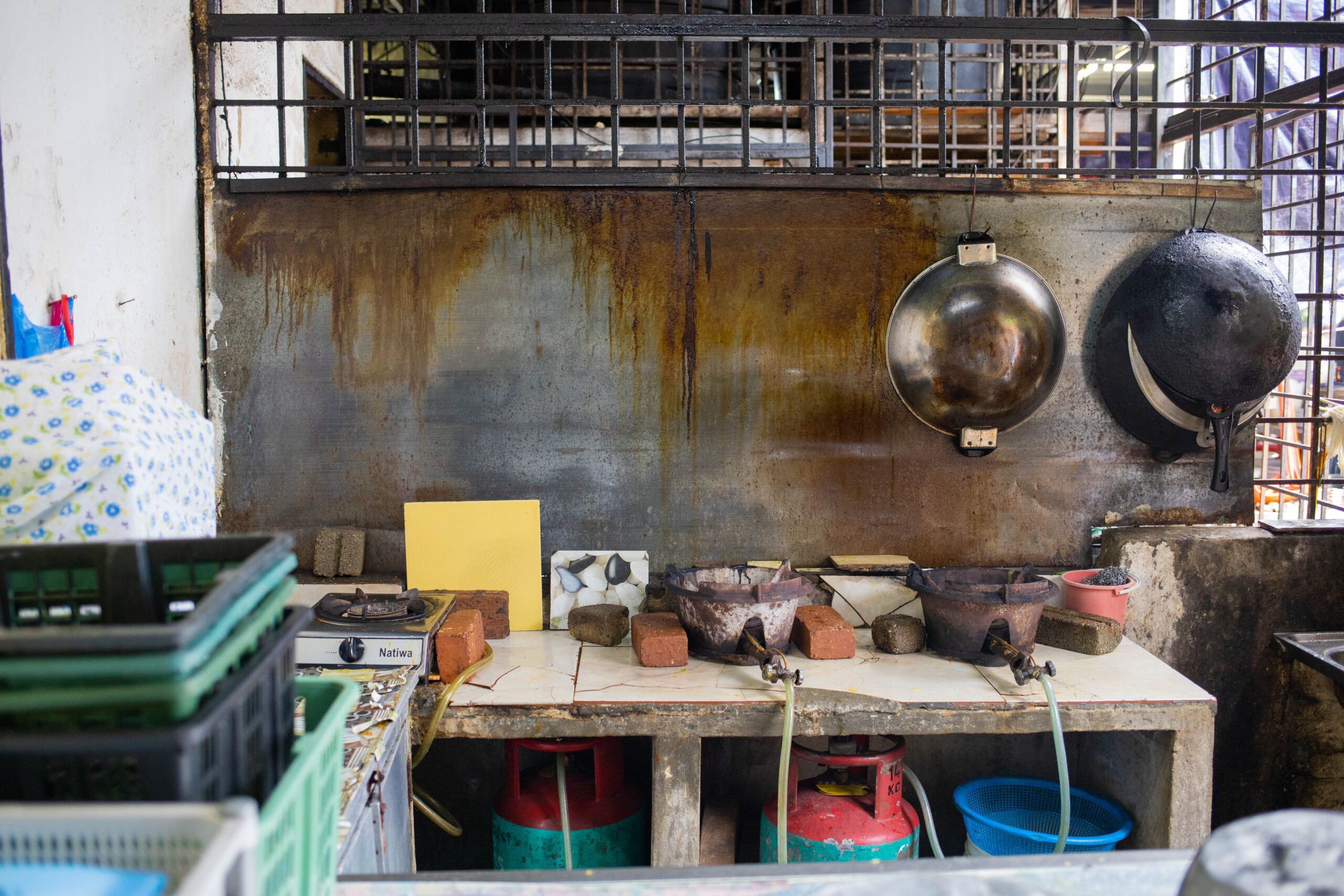 Before the pandemic, Aunty Santha would cook up to four large cauldrons of steaming rice, and her makeshift shelves were brimming with delectable Indian dishes– fried fish, spicy squid, anchovies with onions, an assortment of curries. Today, she's down to only one pot of rice with the occasional patron walking in for a lunch break. From four workers to help her man the restaurant, she can now only afford one.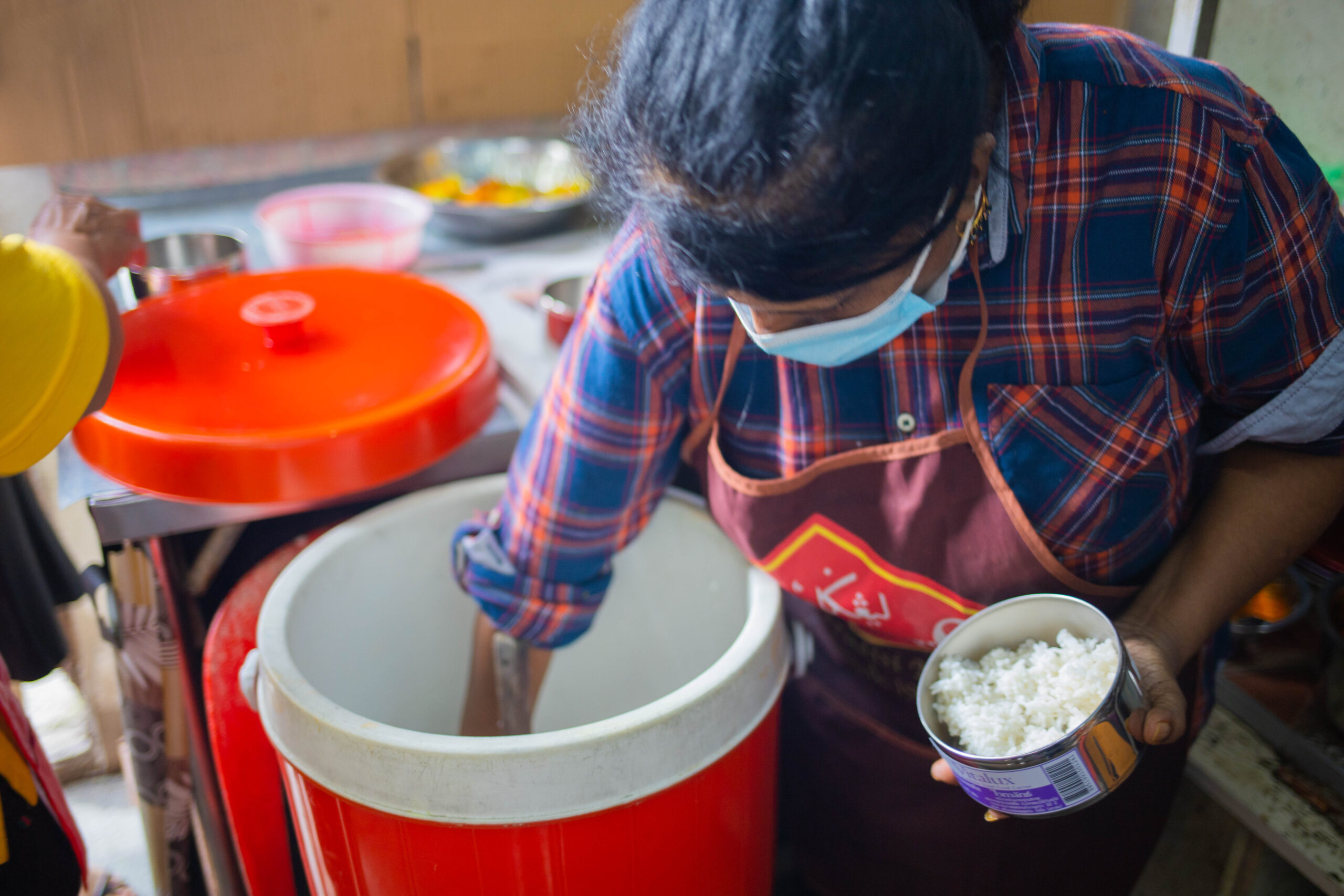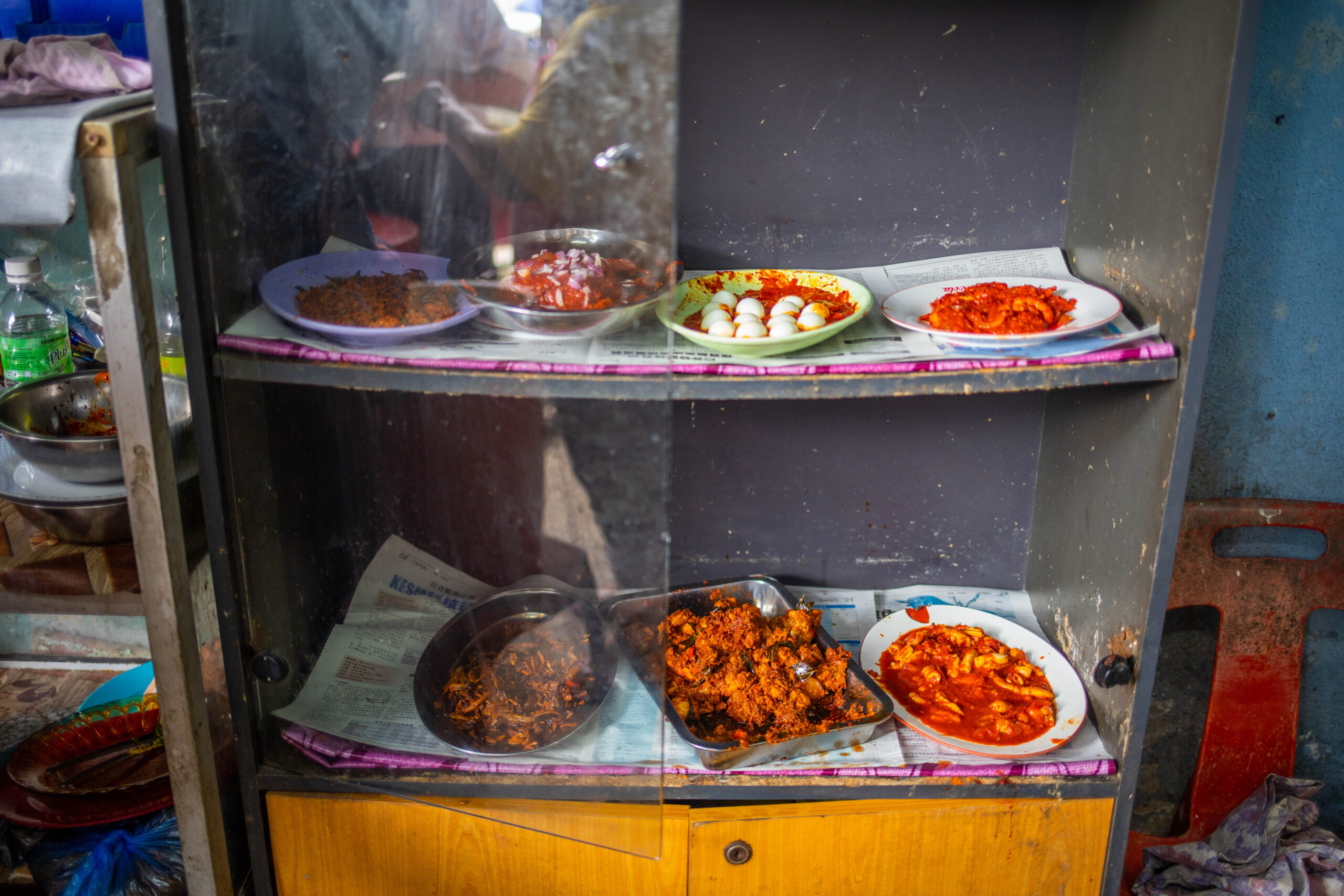 Small-sized and independently-owned eateries such as Santha's have suffered due to the numerous government-imposed lockdowns. Even without the lockdowns, the persistent number of cases, particularly in Kuala Lumpur and Selangor, continue to stir unease in Aunty Santha– the fear of coming to close contact with other customers. 
"I'm scared ah, seeing all these people dying and all that…" she said. "Even [if] the customers come ah, I'm afraid I would get [infected]…because sometimes [the customers] come from LRT, MRT stations. Have you seen all those crowded markets also? I do my marketing and I'm scared," Santha explained.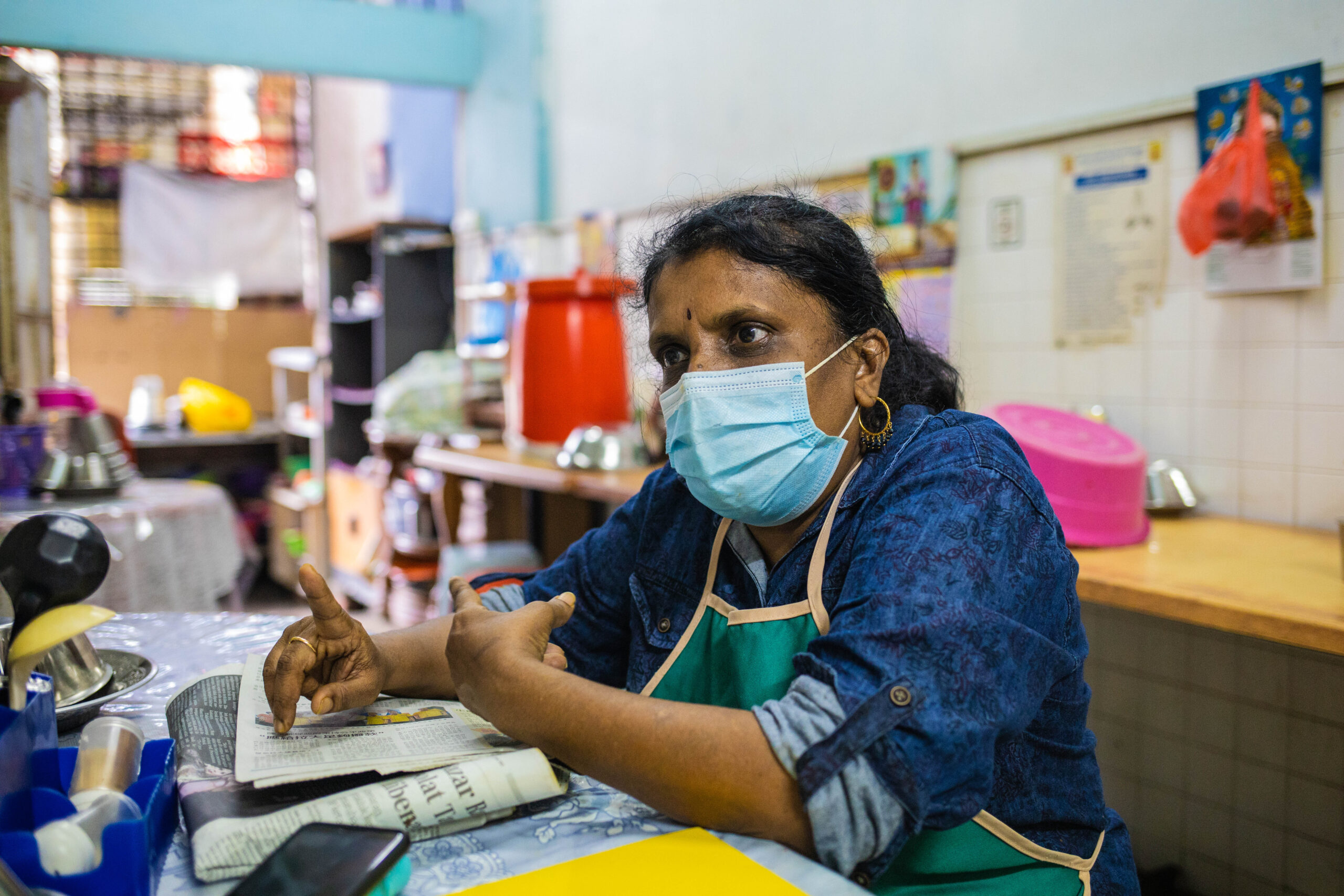 Not everyone has the luxury of working from home. Aunty Santha is no exception. Her livelihood is tied to the restaurant. When it stops running, she stops earning money, and would then struggle to put food even on her own table. 
"Has the Kuala Lumpur City Hall helped you in any way to support your business during the MCO?" we asked.
"Nothing," she said.
"Not even cash assistance?"
"Nothing."
"Tax rebates?"
"Nothing."
---
Aunty Santha was interviewed in April 2021. Now, she has passed on her business to her younger siblings and has since retired.