Mr Ang has been running Lucky Kopitiam in Pudu for almost 50 years.
It was nearly noon when we arrived at Lucky Kopitiam, an age-old establishment in the heart of Pudu, Kuala Lumpur. Right opposite it is the Pudu Market, which was uncharacteristically desolate. A sliver of a ghost town. 
Almost every stall was covered in tarp. Walking through the empty market evoked only memories of the sights, sounds, and smells that used to fill the space. Remember how the market vendors and peddlers vied for your attention in colourful Cantonese and Mandarin? Remember how you had to brace yourself and hold your breath as you squeezed through the morning crowd in the meat and fish section? 
Mr Ang remembers. Being the owner of Lucky Kopitiam for almost fifty years, it is something he and his wife are intimately familiar with. They'd often sit at the back of the restaurant, at a table that seemed reserved especially for them. When we visited Lucky Kopitiam, Mrs Ang had a cup of hot tea in her hands, occasionally striking up conversation with her regulars. Mr. Ang paced around the restaurant, making sure each food and drink order was delivered. It was his friendly demeanour that compelled us to speak to him.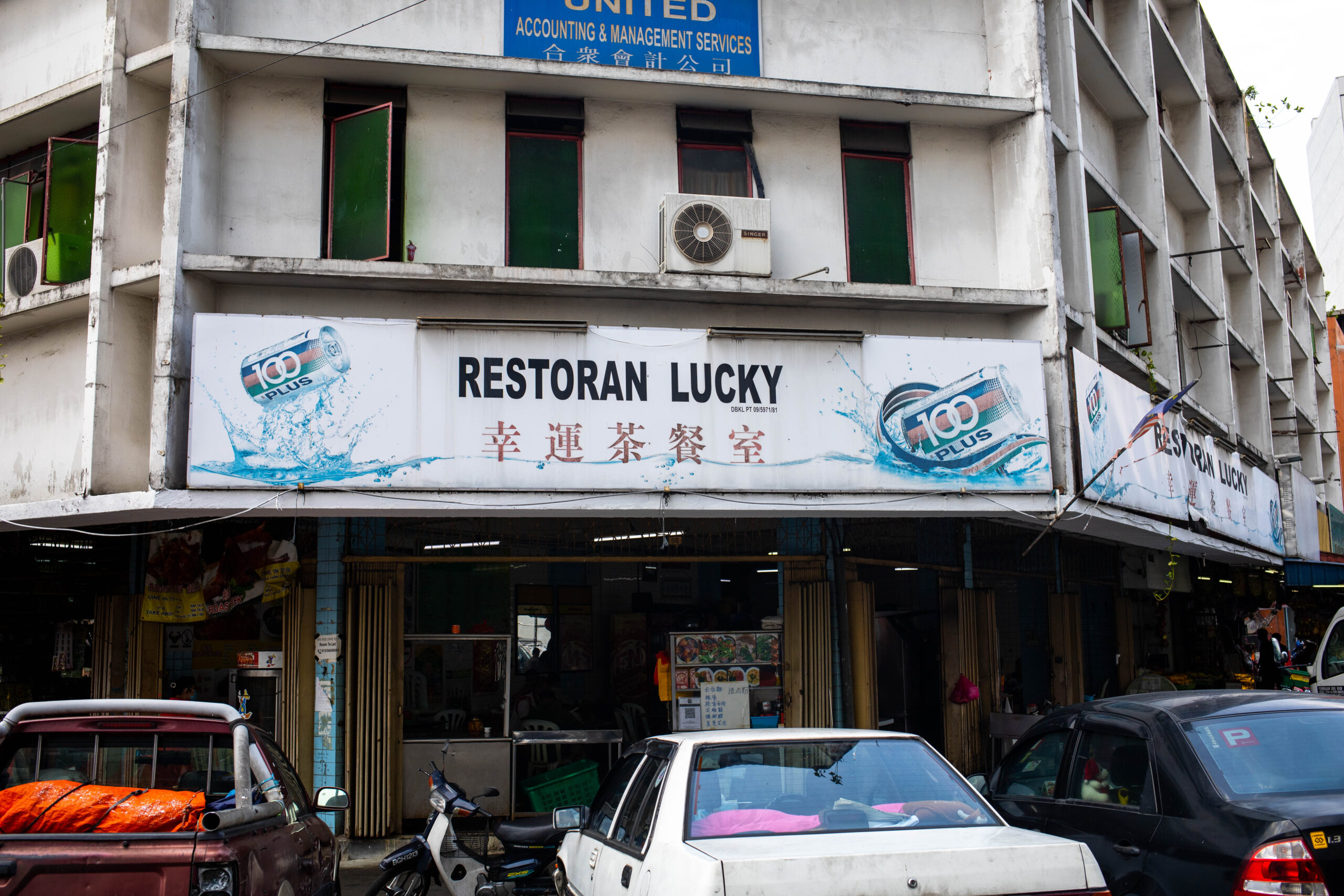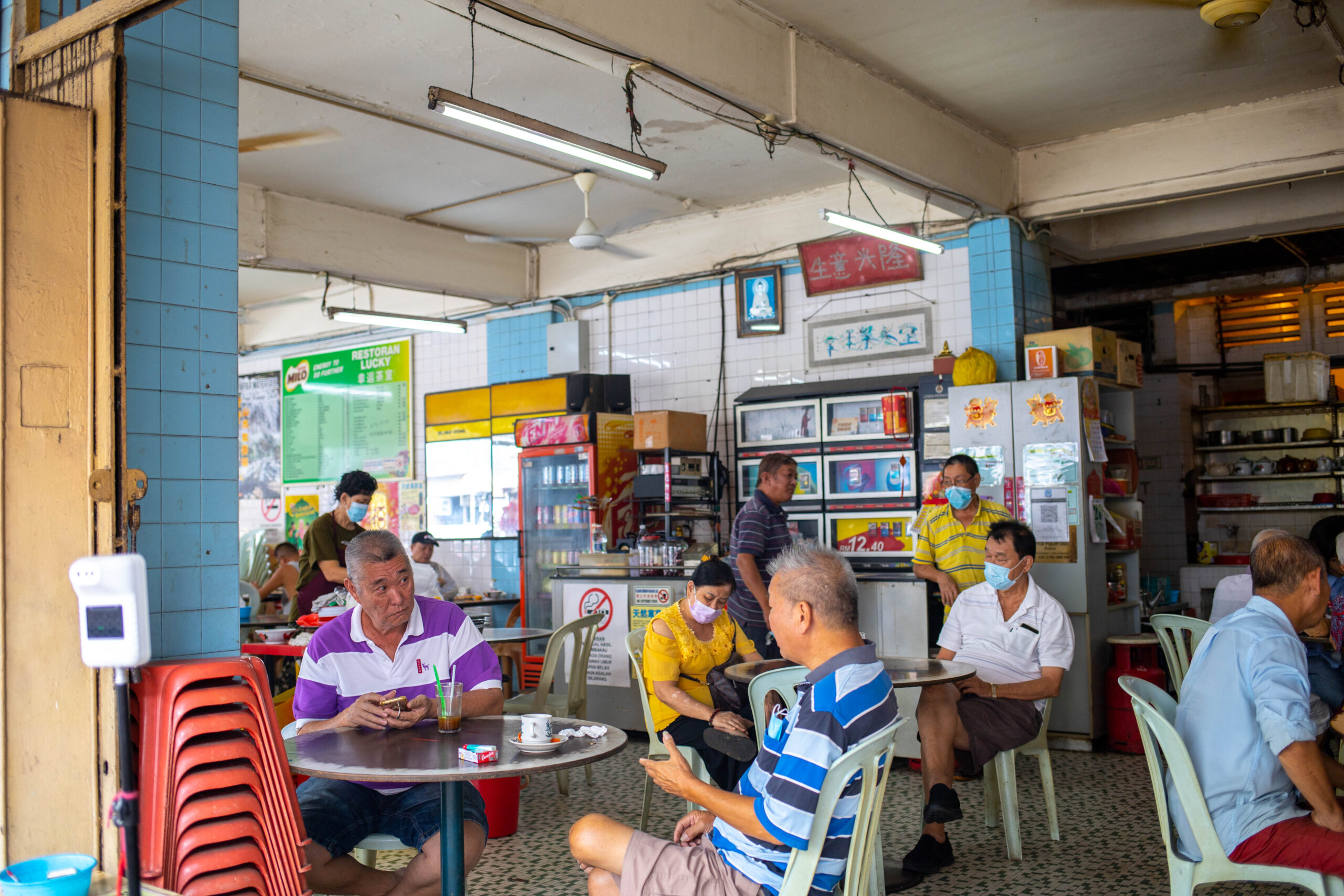 When we interviewed Mr Ang earlier this year, Kuala Lumpur was under the Conditional Movement Control Order (CMCO), which allowed businesses to still operate under strict SOPs. Even with this arrangement, Mr Ang saw his business earnings fall by almost 50%. 
"Our lives have been very different since the COVID-19 pandemic," Mr Ang lamented. "Business fell drastically. We only earn just enough to eat and get around. We don't earn extra [money] otherwise."
Mr Ang regaled us with stories from the past– how the restaurant was once filled with the lives and stories of his customers, many of whom had become his friends. As he spoke to us, we wondered how much he had seen and lived through and how the pandemic fared in the span of all he had experienced.
Now, many of his loyal customers– who were mainly market vendors and workers in the vicinity– had stopped visiting the shop. Only a smattering of customers and friends could be seen sitting two or three to a table. Time seemed to have stood still in Lucky Kopitiam.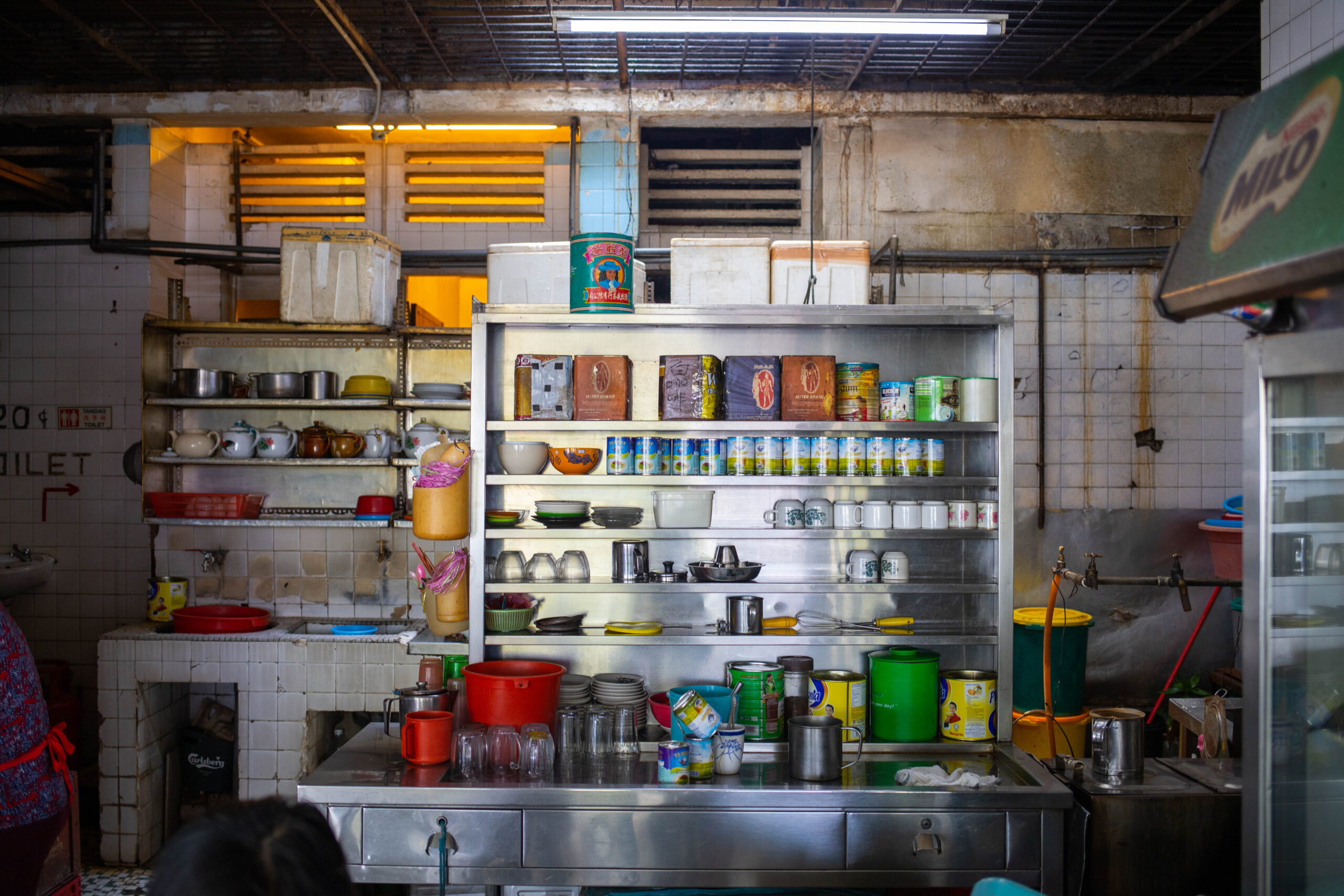 With often confusing SOPs in place – is it two, three, or four per table?– Mr Ang often felt lost. But SOPs were all they had; not financial assistance nor government grants. Everything else in light of the pandemic was beyond their control. 
"There isn't really anything much [we can do]. Whatever the government tells us to do, we just follow their procedures."
For the most part, Mr Ang and his wife were left in uncertainty. Last-minute MCO announcements meant they had to scramble to ensure their restaurant adheres to the latest SOPs. Blanket lockdowns had been devastating since closing the shop meant cutting off their income stream for an indefinite period of time. 
Indeed, persistent lockdowns, unclear SOPs, and last-minute announcements from the government have been detrimental to the livelihoods of businesses, large and small. Are restaurants like Lucky Kopitiam to wait for the end of the pandemic to truly recuperate their businesses? Could there be a better way to help open up Malaysia's economy again while the country ramps up in vaccinations and testing? 
The business community is suffering a blow. At this time, they would need every help they can get to weather out the economic uncertainties brought about by the pandemic. 
"If the government wants to give us direct cash assistance, I would accept it. Every little bit would help us. It would make our lives a little better."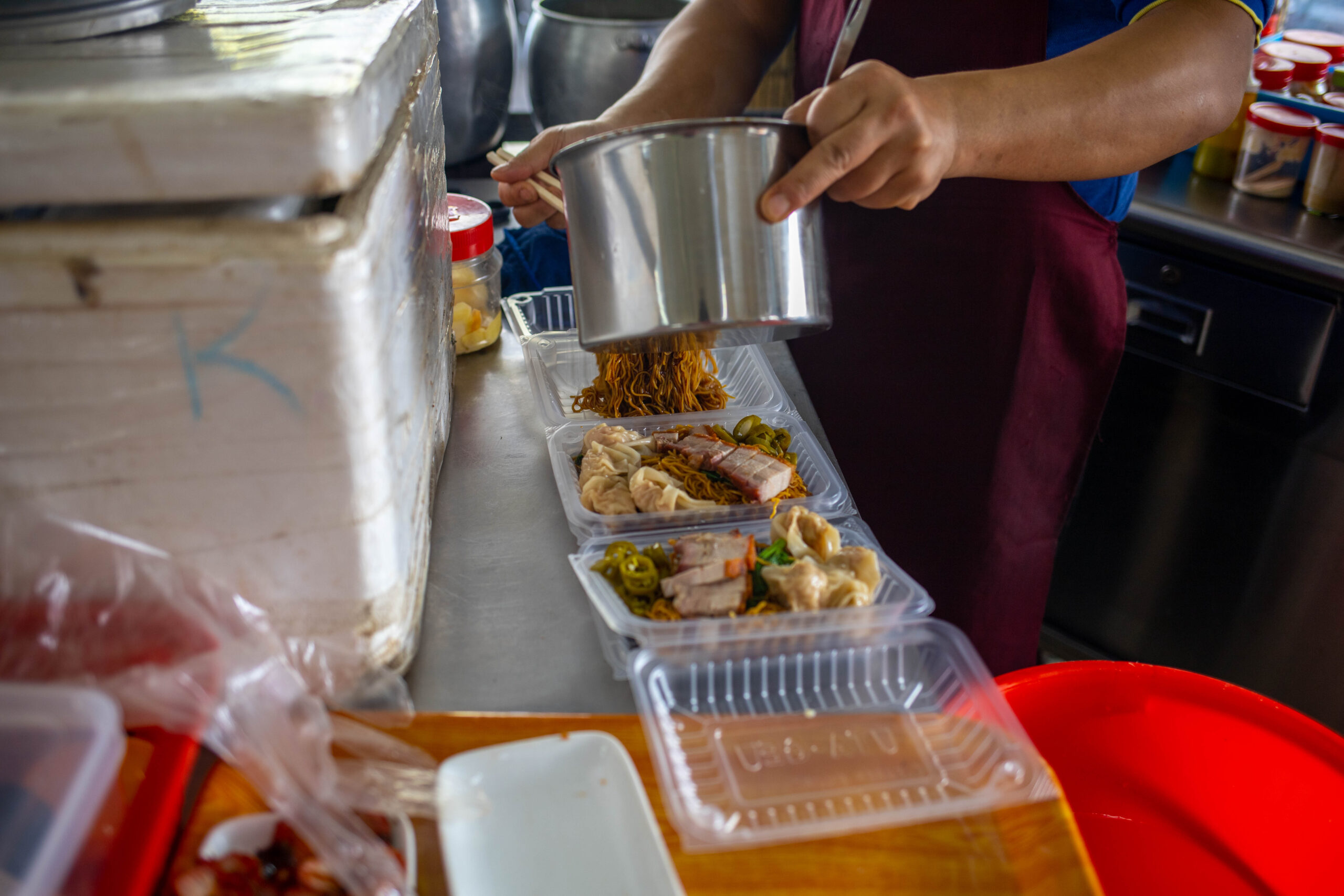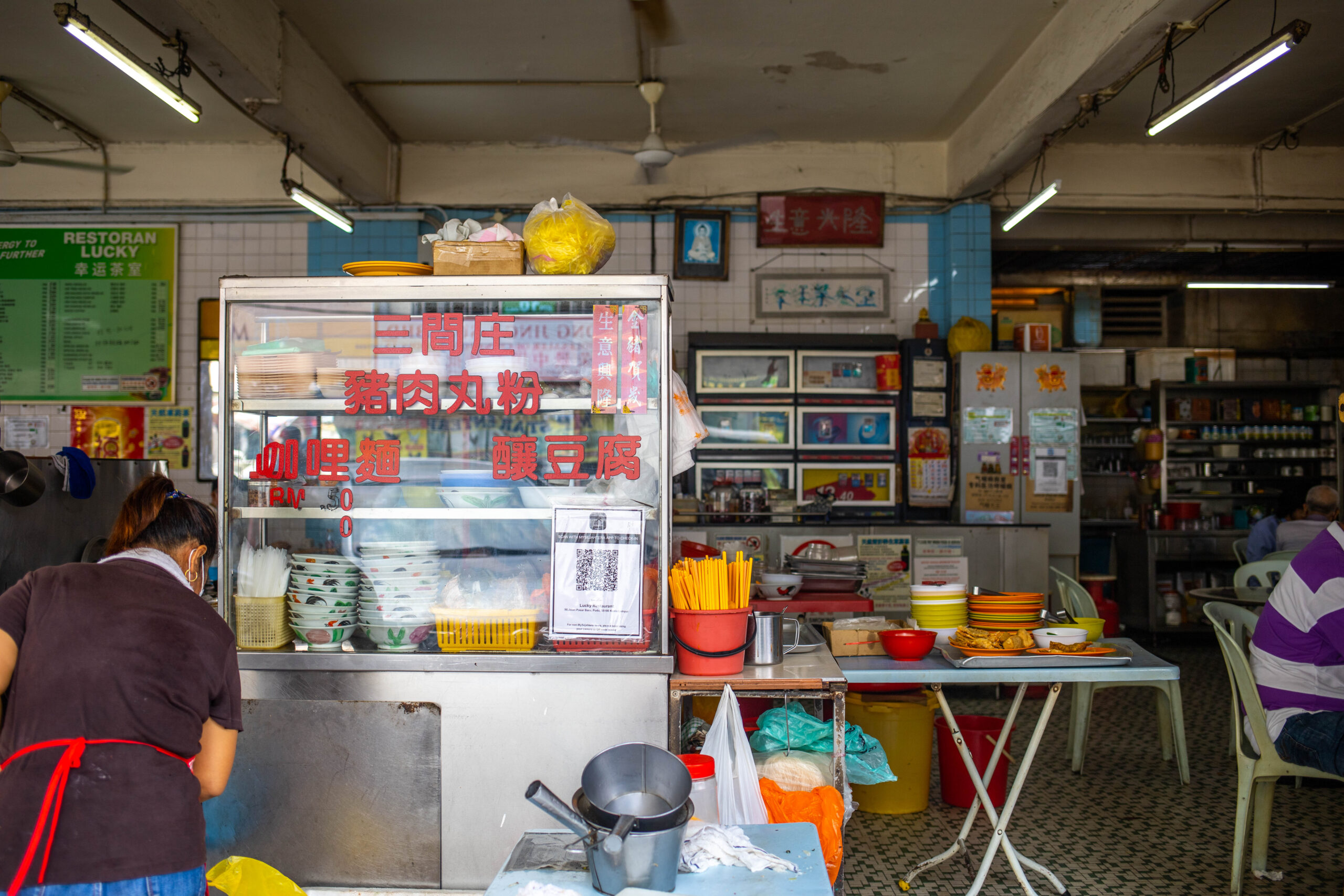 "Any final thoughts?", we asked Mr Ang as we packed up to leave. He was standing behind his counter and his eyes turned to us with a sigh. 
"I just wish for the pandemic to pass a little faster," Mr Ang expressed. "I hope that things will improve faster, so our business will become more stable again, and for our customers to come back." 
We hope for Mr Ang's sake that Lucky Restaurant will indeed luck out sooner rather than later.
---
Editor's note: This interview was done at the time of the CMCO in April 2020.