INSTITUTIONAL REFORM
TOPICS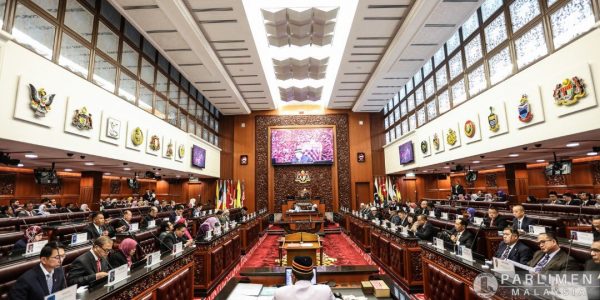 JUNE 22, 2020
Reforming the Dewan Negara – Part 1: Evolution and Critique


Executive

summary
The first of a two part series. In the next paper, we will further explore the options for the reform of the Dewan
Parliamentary reform is important for Malaysia's democracy. While there is an increasing public awareness of the importance of a functioning and effective Parliament, the conversation has often focused on the elected Dewan Rakyat (House of Representatives), with little attention given to the unelected Dewan Negara, also known as the Senate. Arguably, this has impeded serious conversation on reform of the Dewan Negara, which occupies an important position in our legislative system as the second chamber of Parliament.
In this paper, we begin by examining the history of the Dewan Negara and its founding ideals, first elaborated at the dawn of the independence of our nation. The Reid Commission noted that the Dewan Negara was to occupy an esteemed and influential position not only in the law making process, but also in society as a whole.
We trace the evolution of the composition of the chamber from the independence era to the formation of the Federation of Malaysia and subsequently after Singapore's 1963 expulsion from the Federation. We discovered that the composition gradually evolved from a majority of state Senators to today's majority of senators federally appointed by the Yang di-Pertuan Agong. The hijacking of the selection process for political purposes also has negative consequences on the dynamics of the discussion in the chamber, rendering it neither democratic nor technocratic.
Lastly, we undertake a critical analysis of the current Dewan Negara. The analysis scrutinises the performance of the chamber and its Senators, and concludes that the Dewan Negara suffers from several inherent structural flaws. These flaws have created well known issues such as the quality of the Senators and the Dewan Negara's legislative work, and has also prevented the chamber from reaching its full potential as second chamber to debate government legislation in a more holistic manner.
This is the first of a two-part series. In the next paper, we will further explore the options for the reform of the Dewan Negara, drawing comparisons with other Commonwealth Senates.
Download full report here