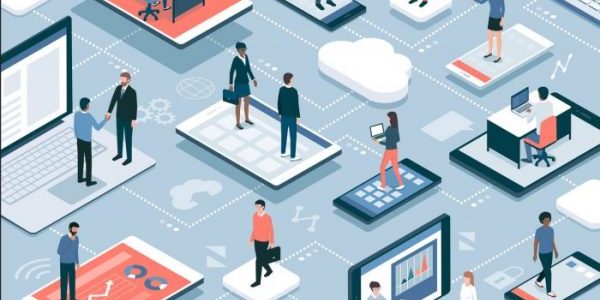 JUNE 9, 2020
Reclassify Gig Economy workers as 'independent employees' and provide them with a regulatory framework
by refsa 
"Conceptualizing  the Gig Economy in Malaysia" Report outlines potential benefits from implementing these long term measures"
Kuala Lumpur, 9 June 2020 – Research for Social Advancement (REFSA), a progressive, non-profit think tank in Malaysia, yesterday published a report conceptualizing the gig economy in Malaysia. The report outlines the need to reclassify gig economy workers as "independent employees", in order to develop a regulatory framework that provides a more robust social safety net that these groups of workers are currently lacking. 
The report laid out the fundamentals of the regulatory framework, which stipulates a degree of flexibility and autonomy for workers, as well as providing some statutory rights, such as automatic enrollment of social security programs and legal protections. 
Sun Cheng Kidd, the author of the study said, "A regulatory framework is essential as it will provide social benefits that workers currently lack like EPF and SOCSO. It will also allow workers to form labour unions, have a degree of legal rights, and more importantly policymakers are able to collect data about the gig economy without relying on the platform provider's business model". 
While this framework only sets a benchmark for protections, platform providers will also be incentivized to compete for workers by attracting them with lucrative social benefits and perks.
He added, "The recent RM75 million to promote the gig economy and informal sector workforce under the PENJANA Economic Recovery Plan is an encouraging start, e.g. the matching grant for platform providers which contribute to SOCSO's Self-Employed Social Security Scheme and EPF's i-Saraan. However, it is highly likely to be insufficient for gig economy workers to weather through this crisis. A long term robust support could further be facilitated with a regulatory framework and provide a much more targeted assistance for gig economy workers. "
This report also reveals that there is a clear distinction between gig economy workers and freelancers, and their terminologies should not be used interchangeably. Unlike gig economy workers, freelancers or self-employed have a primary income that comes from independent client-based work and do not actively make use of online intermediaries to find work, even though they may have an online self-marketing presence. 
"A clear distinction between the two terminology would enable more accurate data collection, which would eventually help policymakers to differentiate them and introduce much more targeted policies and financial assistance in the future" said Cheng Kidd. 
This distinction also greatly helps to identify the biggest challenge in the gig economy which is its power asymmetry that favours platform providers as compared to freelancers.     
The report further proposes a temporary income support scheme for gig economy workers to stay financially afloat, with its database shared with SOCSO's Self-Employed Social Security Scheme. The scheme can offer a monthly grant to all gig economy workers, as compared to the current one-off cash handout only for e-hailing drivers. 
As social distancing becomes the new normal, certain gig work may be increasingly undesired due to the nature of their work. PENJANA has introduced funds allocated to Global Online Workforce (GLOW) to upskill Malaysians to earn income from cloud-jobs while working online from home. This is a great start, and together with a robust regulatory framework will provide better job security for many working in this sector. 
The key takeaways from the report are as follows: 
● The terminology of gig economy and its workers are often used inconsistently, resulting in widespread confusion in the categorization of different platform types and/or non-platform types of work. 
● Without legal definition and categorization, the gig economy in Malaysia is treated as a separate silo of the economy leading its workers to be exploited by platform providers.
● Gig economy is categorized along two task-oriented platforms namely:
      ○ 'Cloud work' – is web-based and purely digital form of on-demand labour where tasks are tasks completed behind a computer anywhere.
      ○ 'Gig work' – is location-based and tasks are mediated to selected individuals and crowd through a platform or work-on-demand apps and the task is completed offline. 
● In the short-term, an income support scheme is needed to help gig economy workers to stay financially afloat, while providing alternative cloud-job and/or gig-job options to workers that have to be opted out due to the nature of their work. 
● In the long run, reclassification of gig economy workers as "independent employees" will provide social benefits that workers are currently critically lacking without the expense of the platform provider's business model, and introduce a regulatory framework that governs the gig economy.
Download the full report from the link here.
–First published in The Star on 9 June 2020.