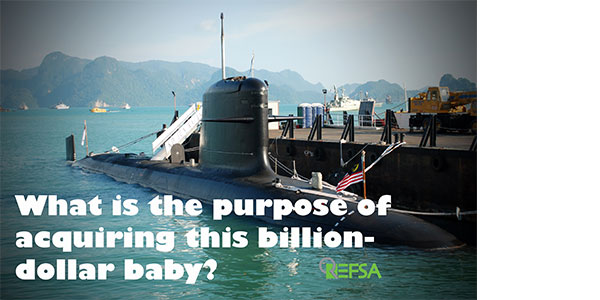 MAR 17 , 2014

Of submarines, SAR and the MH 370 incident

Since the day MAS's MH370 airplane went missing, REFSA has prayed for the safety of the aircrew and passengers, and hoped that everything will be alright.
While we await for results from the Search and Rescue teams, it is timely for us to look into a question often asked by many – Why can't the costly Scorpene submarine be deployed to assist in the SAR operations?
If the submarine is incapable of conducting an SAR mission, what is the purpose of acquiring the billion dollar baby?
There are many puzzles awaiting reasonable explanation and REFSA is more than willing to share these analyses with all Malaysians. It is worth noting that knowing the right scenario will allow you to ask the right questions.