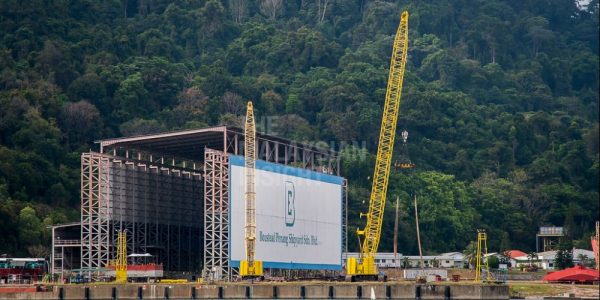 AUG 6 2020
Malaysia needs re-industrialisation policy to tackle urban poverty, says analyst
by Sheridan Mahavera

A RE-INDUSTRIALISATION policy can help reduce poverty by creating high skilled, high paying jobs, said a scholar from the think tank Research for Social Advancement (Refsa).
Currently, the growth rate of high paying jobs has not kept up with population growth due to the premature decline in high value industries from 1990 to the present, said Refsa visiting fellow Hafiz Noor Shams.
The lack of high paying industrial jobs has also contributed to Malaysia's youth unemployment rate, which in 2016 was estimated to be at 10.7%, according to Bank Negara Malaysia.
"High value manufacturing is contracting compared to other sectors such as retail, restaurants and hotels since 1999," Hafiz told webinar T20, Urban Poverty And Socio-Economic Issues.
"At its peak in the 1990s, the manufacturing sector comprised 25% to 30% of the economy and now it is about 20%," Hafiz said in the webinar jointly organised by Refsa and the Institute for R&D of Policy (IRDP) today.
"High skill jobs that pay high wages have not expanded in tandem with the increase in the population. It's one reason why we also have high youth unemployment."
A new industrialisation policy can be produced through the National Connectivity and Fiberisation Plan, he added.
The initiative to expand broadband access throughout the country and even to rural areas could lay the foundation for the creation of new high paying jobs and income sources.
"However, the thing with this is that it needs time. You cannot just expect to create 100,000 new jobs in one year. It's hard and take time."
Hafiz also proposed policies specifically to increase the quality of life and address poverty in cities and towns, since there are now more Malaysians living in cities than in rural areas.
Policies meant for the 1990s to address mass migration from rural to urban areas first created slums and then low-income housing projects that are heavily overcrowded.
"We have to move away from these densely packed low-income houses and create more green spaces," Hafiz said.
"There must also be policies to dissuade people from owning too many cars by improving access to public transport and creating more pedestrian walkways.
"We must also improve the social safety net and ensure that the poor are an adequate voice."