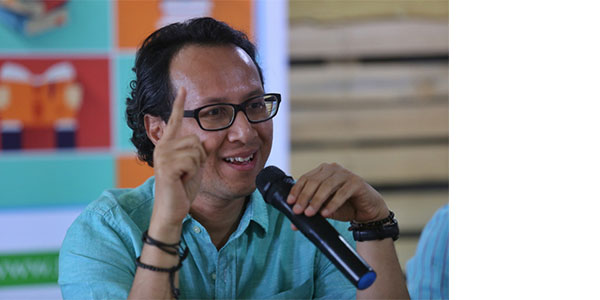 SEP 13, 2016
Keep report card for BR1M recipients, economist suggests

KUALA LUMPUR, Oct 16 — Putrajaya should monitor conditions of families receiving the 1Malaysia People's Aid (BR1M) to avoid encouraging over-reliance on government handouts, said an economist.
According to Dr Muhammed Abdul Khalid, the government can start a report card system in which recipient families are evaluated on areas such as the school attendance of the children, among others.
"For BR1M, we make it conditional. For the old people, you just leave them. But for those with kids, make it conditional," Muhammed said in a forum on Budget 2017 by think-tank Research for Social Advancement (Refsa) here.
"So a few years down the road, we take them off the BR1M list. We don't want them to be on BR1M forever," he added.
The writer of 2014's third best-selling book in the local author category, "The Colour of Inequality", said that many countries have successfully implemented the report card system, citing the Philippines as the closest example.
Muhammed said rising food prices, especially dairy products, is among the biggest issues plaguing low-income families, and attributed this partly to the ringgit's weak exchange rate.
He also cautioned against non-financial institutions that offer loans with massive interest rates targeted at low-income families.
Despite that, the former Institute of Strategic and International Studies senior analyst said Budget 2017 will likely still focus on the public, as it is partly determined by the 11th Malaysia Plan with its theme of "anchoring growth on people".
Deputy president of the Malaysian Economic Association Datuk Latifah Merican Cheong made the same remark earlier, saying the Budget would likely be influenced by considerations such as the timing of the next general election.
"Our fiscal discipline is being marred by decisions more skewed towards political convenience rather than based strictly on economic considerations," said the former Bank Negara Malaysia assistant governor.
In September, Putrajaya said BR1M that benefited 7.1 million Malaysian this year will remain in Budget 2017.
Second Finance Minister Datuk Johari Abdul Ghani said besides BR1M, Budget 2017 would also address issues pertaining to affordable housing under the 1Malaysia People's Housing Programme, as well as the welfare of the bottom 40 per cent and middle 40 per cent income groups.