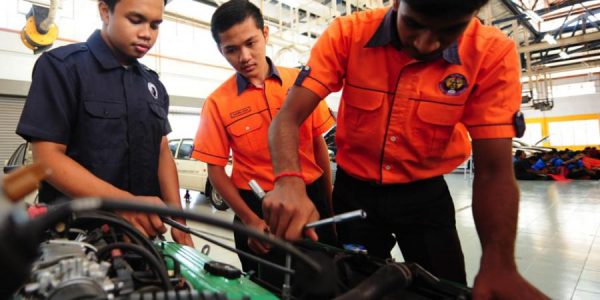 JULY 25, 2020
Is Penjana Kerjaya creating skilled jobs?
by Fakhrurrazi Rashid
The National Economic Recovery Plan (Penjana) introduced a financial incentive to employers to improve recruitment of local workers called Penjana Kerjaya. This programme is to benefit 300,000 fresh graduates and unemployed with an allocation of RM1.5 billion, which will open up job opportunities for those affected by the current economic crisis.
Although this recruitment policy is seen as a positive move, its framework and implementation need to be more thorough so that it really helps youth and graduates..
Based on a statement by Finance Minister Tengku Zafrul Tengku Abd Aziz, 129,169 job vacancies have been advertised by Penjana Kerjaya since July 13. For the "MyFuture Job" programme, 159,591 applications have been received. However, only 5,300 individuals have been employed through the programme.  
This number is still small compared with the unemployment rate in May, which stood at 5.3%, or 826,100 individuals, and 5% in April (778,000). This means those who have acquired jobs comprise less than 10%, after the government allocated the massive economic stimulus package.
This raises some questions about whether Penjana Kerjaya is able at all to create a competitive economic environment post-Covid-19. 
First, since employers use Penjana Kerjaya funds to employ graduates for low-skilled jobs, it will create more low-paying jobs for graduates and jobseekers, which can lead to a skills mismatch
Second, there is uncertainty as to whether employees hired under the Penjana Kerjaya will be laid off if this programme is not continued. Employers are expected to continue thinking of reducing operating costs as economic recovery is expected to take several years. This is based on the forecast of the Statistics Department that the labour market in May and beyond will be affected as companies tend to restructure the size of its workforce to ease financial burdens.
Third, whether individuals who participate in the apprenticeship programme under a Penjana Kerjaya are guaranteed job opportunities after completion of training. If apprentices are not absorbed in the industry, it is also a huge loss for the industry as those who are experienced and skilled are not given the opportunity to secure a job after months of training.  
Penjana Kerjaya should be the best platform for employers and governments to create a competitive economic environment, offering skilled jobs at a decent wage. This should be an effort to create low-wage job opportunities that was already a problem even before the Covid-19 crisis.
The main focus of Penjana Kerjaya should be on creating jobs. Employers have a responsibility to create more high-skilled jobs with decent wages and to take advantage of the Penjana Kerjaya initiative. So, how can the government ensure that the private-public partnership is enhanced through the Penjana Kerjaya initiative? 
Because the government provides incentives to employers who hire local workers and provides a training allowance of RM4,000 to one employee, employers have room to invest in automation and high-productivity economic activities.
It is unreasonable to have employers still relying on a low-wage economic environment and foreign workers while their businesses receive government assistance to increase productivity and boost stability of the company. 
This will add value to Penjana Kerjaya as a key to creating more skilled jobs with a decent salary for young people. For the apprenticeship programme, it is better if the government formulates a policy to ensure that this group is absorbed by the employer or industry as permanent employees after training. 
According to the latest Penjana Kerjaya projections, only four out of 10 unemployed or new graduates enjoy Penjana Kerjaya incentives. Therefore, the government needs to increase the injection of funds for Penjana Kerjaya to at least RM3 billion to accommodate at least more than 600,000 unemployed and graduates.
These funds will prove the government's commitment to create high-skilled jobs with decent wages in sectors such as health, creative industry, innovation and green technology.  
Implementation-wise, Penjana Kerjaya should be extended at least two years so that it can offset the rising unemployment rate in the country that is expected to last at least two years, or until a Covid-19 vaccine is found.
The good news is that the Covid-19 crisis has given the government and employers the opportunity to look for other avenues to secure the future of employees, especially youth and fresh graduates.
Thus, Penjana Kerjaya should be the driving force for a competitive economic restructuring, especially for young Malaysians who have been greatly affected in the challenging period that we live in today.
— Published in The Malaysian Insight on 25 July 2020.