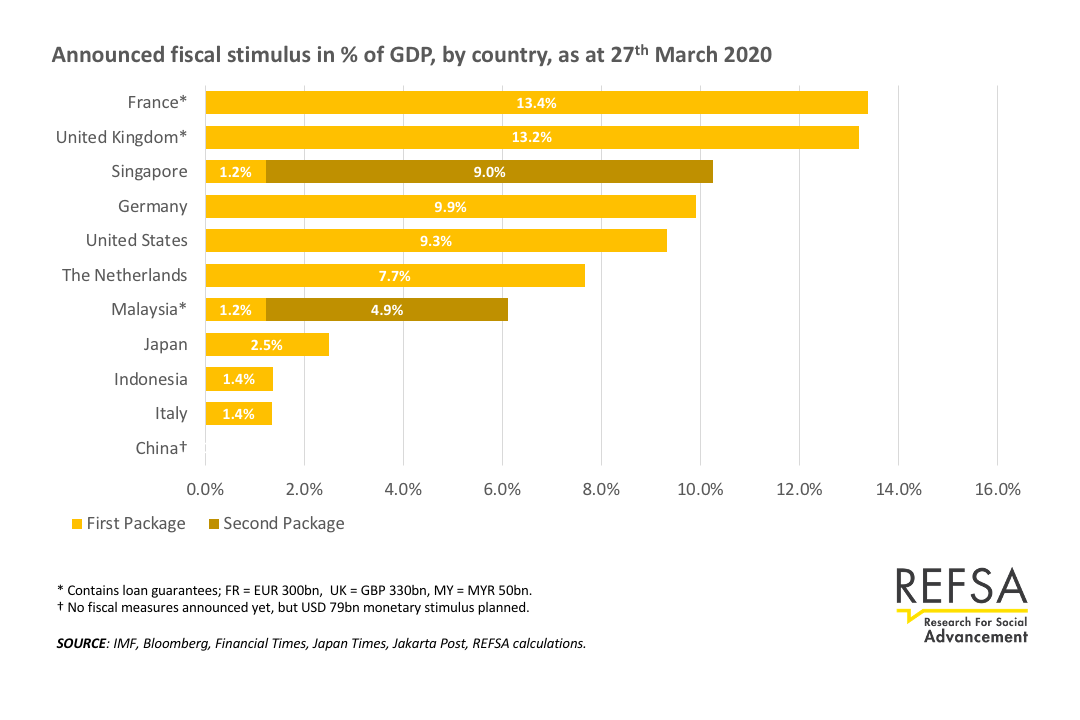 MAC 28, 2020
We updated our chart after the announcement of the second stimulus package yesterday. More detail on implementation is required, but at first sight it looks somewhat underwhelming in terms of fiscal stimulus.
The largest component is the loan moratorium, which seemingly will end up being financed by BNM, and thus not included here. The RM40bn withdrawal from EPF is the contributors' own money and hence not a fiscal stimulus either.
We included the RM50bn Danajamin allocation, since the government will eventually bear the risk on these guarantees, similar to France and the UK, for example.
Even with this relatively small pure fiscal stimulus, the public debt level will breach the symbolic 55% ceiling,so fiscal prudence is jeopardised anyway in the eyes of sovereign rating agencies, for what it's worth.
Given the exceptional context, we still advocate for markedly higher fiscal stimulus of approx RM75bn, and increase in government loan guarantees to RM75bn, for a total of RM150bn or 10% of GDP. This would result in a package comparable to those seen in other economies.