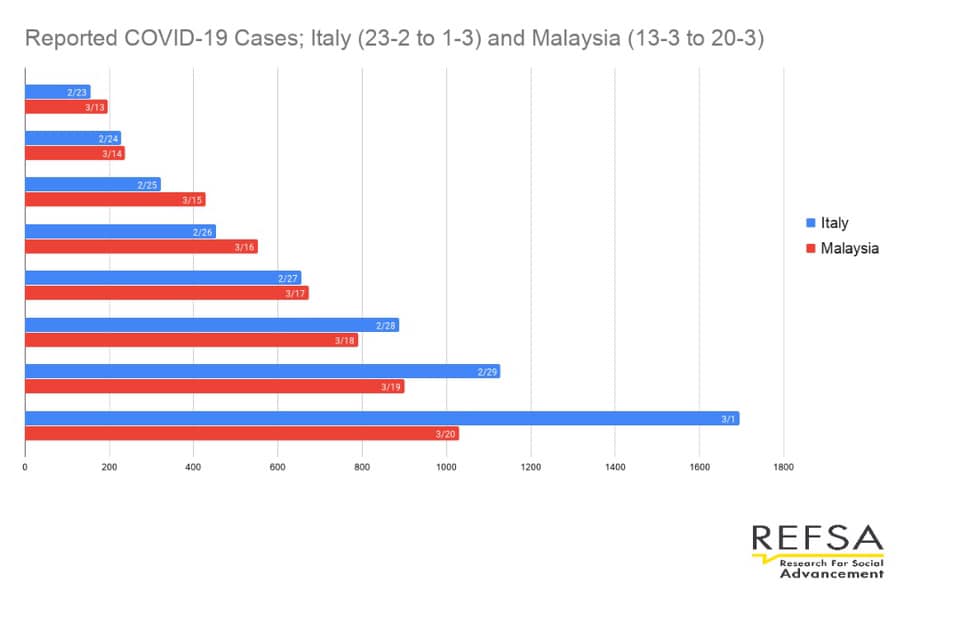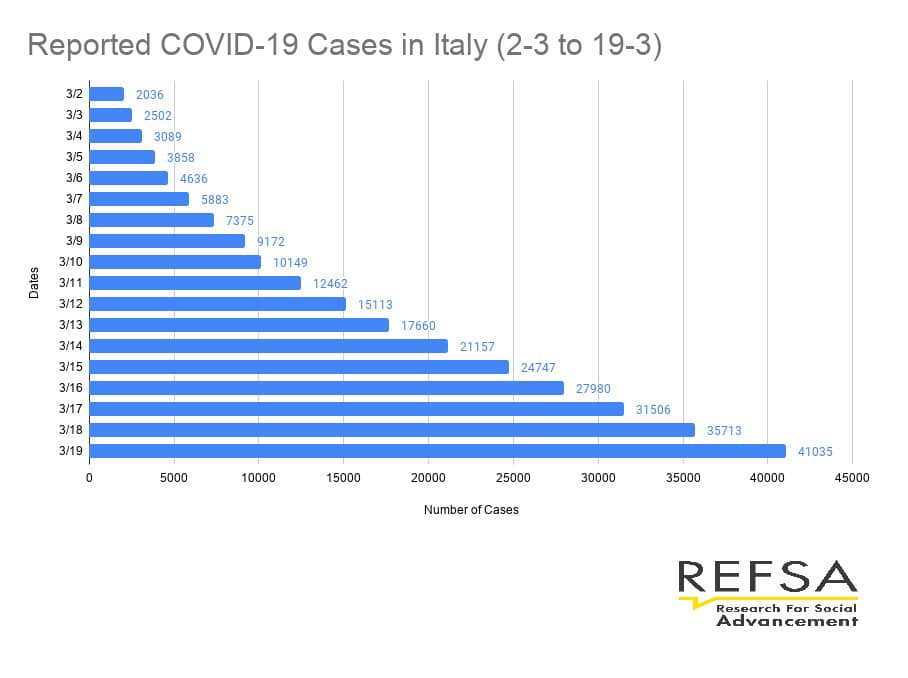 MAC 20, 2020
This chart compares the number of recorded COVID-19 cases in Malaysia and Italy. Malaysia's pattern of recorded cases followed closely to that of Italy in the early days.
Although the increases are not as big, there are still many cases in Malaysia yet to be traced and tested at this time.
In order to avoid drastic increases in cases, it is important to practice social distancing, stay home, in order to flatten the curve, before it's too late. We must do everything we can prevent M'sia going the "Italian way".