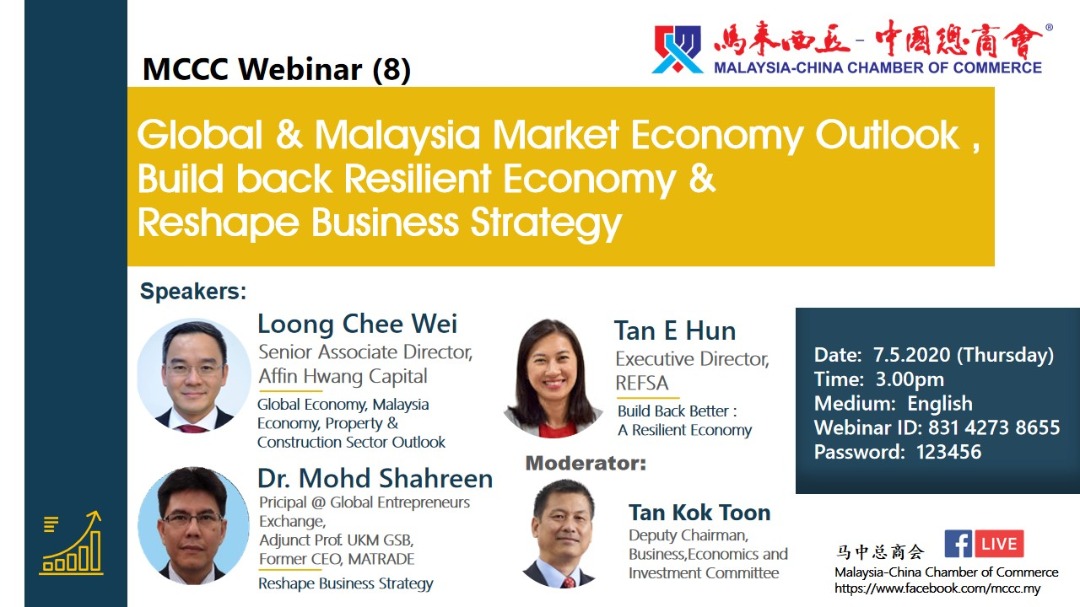 MAY 07, 2020
Global & Mal

aysia Market Economy Outlook, Build back Resilient Economy & Reshape Business Strategy
Our Executive Director, Tan E Hun joined the discussion as a panelist on Thursday 7 May 2020. 
Organised by Malaysia-China Chamber of Commerce (MCCC), the roundtable looked at the global and local economy outlook as well as how businesses should adapt their strategy to survive.
E Hun focused on the concept of "Build Back Better" and how we can build a resilient economy in these difficult times.
She talks about a potential rise in localised economy, where supply chains may have to move away from a Just-In-Time model to one that incorporates more buffers and hence more resilient to future disruptions. From a long term perspective, government should look at how to refashion labour-intensive jobs so to increase productivity, create better-paying jobs and move away from a low-cost economy model.
For full webinar, please watch the video here
The Star, read here.
Nanyang, 南洋商报,read here.