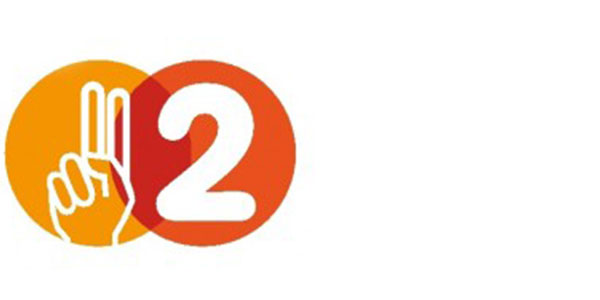 MAY 10 , 2014

Do we still need death penalty?
by Lam Choong Wah
Senior Fellow, REFSA

For most people, 14th November was a normal Thursdays in 2013. But for a 25 year old young man awaiting the verdict in Singapore's High Court that day, it meant the difference between life and death.
The man stood solemnly in the dock, listening carefully to the judgment delivered by the Judge. He was relieved to hear the judgment being read out, commuting his mandatory death sentence into life imprisonment and 15 strokes of the cane. He fell to his knees and putting his hands together as a gesture of obescience and gratefulness.
Yong Vui Kong is a Sabahan who was convicted as a drug mule for carrying 47.27g of heroin from Malaysia to Singapore in June 2007. In November of the following year, he was sentenced to death as this is the mandatory sentence of a person found guilty of being a drug courier in accordance with Singapore's Penal Code.
Initially, Vui Kong had decided to give up appealing to Singapore's higher court, choosing to accept his fate. Well known human rights lawyer M. Ravi convinced him otherwise. At Ravi's urging, Vui Kong appealed to the higher court and also sought a plea of clemency from the President. The clemency plea was rejected.
It is worth noting that Vui Kong displayed a very different attitude from other death row inmates. He gave up the right of appeal, demonstrated deep remorse towards the crime he had committed, and even counselled other inmates not to be afraid of the death sentence.
His extraordinary actions attracted attention and sympathy from Malaysians and spread through cyberspace. Civil society groups launched the "Save Vui Kong" and "Give Life Second Chance" campaigns to save this remorseful young man from being executed.
Most importantly, Vui Kong's case sparked a great debate and concern in Malaysia on whether or not we still need the death penalty.
Reasons for supporting the death penalty
The majority of Malaysians believe there is a need for the existence of the death penalty, i.e. to deter other people from committing the same crime and to ensure the implementation of retributive justice. The federal government continuously propagates the necessity of having the death penalty through textbooks, official media and legislative process. This propaganda has deepened the support towards the death penalty.
This, however, has hindered people from discussing further the effectiveness of death penalty in curbing crimes, and also identifying the connection between crimes and social problems. As a result, people and officers are not able to think out of the box. When a crime cannot be deterred by ordinary punishments such as fine and imprisonment, people will easily resort to the death penalty.
A myth has been created that death penalty is an ultimate cure for all sorts of social illness, that potential criminals will be afraid by it and will think twice before taking further actions.
The death penalty as part of retributive justice stems from the belief that justice is seen to be done only when the convicted received the punishment befitting his or her crime.
As a matter of fact, drug trafficking or homicide cases cause casualties. When family members saw their loved ones die because of drug addicts, or being brutally murdered, their hearts will certainly be full of anger and grief. The saddened family members often require the culprits to be sentenced with the punishment which fits with the committed crimes, which is normally the deprivation of life.
"An eye for an eye, a tooth for a tooth, and a life for a life" is the best description of the death penalty.
Reasons for objecting the death penalty
Nonetheless, people who object death penalty are convinced that it does not play an effective role as a deterrant. One thing is for sure, statistics speaks for itself.
According to Member of Parliament for Kluang Liew Chin Tong, a parliamentary written answer showed until 10th June, 2013, Malaysia had 964 death row inmates, a significant increase of 38.5% from 696 inmates, 22nd February, 2011.
In the period between 1960 and February 2011, 441 convicts were executed. Among others, 228 involved drug trafficking, 78 involved murder, 130 involved illegal possession of firearms, 4 involved declaring war against Yang Di-pertuan Agong, and 1 involved kidnapping
Table 1:Majority of inmates are drug mules
Prisoners executed
Drug Trafficking – 228
Murder – 78
Illegal Possession of firearms – 130
Declaring war against Agong – 4
Kidnapping – 1
Table 1 shows that the majority of executed convicts were drug traffickers. In fact, the convicts were drug mules instead of the real culprits – traffickers. Moreover, a great majority of drug mules are young persons. Naive youths are easily to be used by the bosses behind the scene through simply luring them with a high amount of pay, promises and lies.
Only the poor and uneducated ones are punished. Vui Kong is a very good example of the scenario. Vui Kong's parents divorced when he was 3 years old, his mother is suffering from depression. He stayed with his godfather since he was 10 years old, dropped out from primary school, and had poor relations with his brother and sister.
Vui Kong testified before the court that he met with a boss who lied to him that bringing drugs into Singapore wasn't a capital offence, but merely like bringing illegal cigarettes. Unfortunately, the then 19-year old Vui Kong believed the boss. As a result, he brought the drug without hiding it when passing through Singapore's customs. However, he was caught on the spot when he was handing over the drugs to the local dealer in Singapore.
Cheong Chun Yin is another example of how an uneducated, poor and naive young man can easily be used by a culprit to traffic drugs. Chun Yin testified that he was asked to bring a parcel with bullions to Singapore. He did it but got caught when handing over the parcel to a local, which as same as Vui Kong's case. However, Chun Yin is still in death row pending for an appeal until today.
Both of these cases reflect a fact that the authorities are unable to apply the death penalty to the real culprits and the majority of those executed are poor, uneducated and from broken families.
To the real culprits, victimising youths to traffic drugs has no risk at all and it is a lucrative business. Even though these youths could be caught, all the surface evidence would not point to them because the drugs were on the drug mules' hands, not their.
Death penalty is irreversible
Moreover, the death penalty is a retributive punishment which doesn't fit with contemporary social values. It is cruel, irreversible and uncivilised.
In the olden days, people thought executing the inmates publicly could comfort the family members of victims. But, does it? Furthermore, shouldn't we ask ourselves does retributive punishment really solve the social problem? Many cases have proven that forgiveness brings better comfort to the victim's families than watching the inmates being hung to death.
Apart from that, investigators and courts tend to speed up the investigation and proceedings process which easily led to making wrong judgement for the sake of achieving a crime rate reduction on paper.
Taiwan's Chiang Kuo-ching, United States' Johnny Garrett, China's Nie ShuBin and Teng Xing Shan are well-known cases of wrongful execution. The most shocking case was four years after Teng XingShan was executed, the murder victim Shi XiaoRong suddenly re-appeared, claiming that she had been kidnapped to other province.
Although the authoritues admitted Teng was wrongfully executed, Teng never would have the chance to see justice being served. No amount of apology or compensation can bring back to wrongfully executed man.
It is an integral principle of justice that a person can only be convicted if the evidence proves beyond reasonable doubt that he is guilty. Sometimes, acquitting an accused person is the only choice rather than convicting an innocent person.
Death row apocalypse: The Last 12 Chapters
Vui Kong shared his life and experience in prison through writing letters to his family members and supporters. This is an except from his letter "The Last 12 Chapters".
"I feel that the existence of the death penalty is not for the sake of retribution, but rather a method to allow the offender to understand and really face the mistake he has committed.
Take me for an example, I am actually grateful that I was caught, because it has allowed me to understand the true meaning and purpose of life, and has allowed me to find strength within myself.
I remembered I once mentioned about how the 'me' before I was caught has never truly lived before…"
On the night before the death sentence is carried out, many death row inmates have no chance to say goodbye to their families. For most of them, they are not in the mood of doing anything else other than feeling hurt and pain on the night before their sentence.
Actually for most of these death row inmates, at the moment they are brought out of their cell to face the sentence, they are unable to control their emotions, and they start to cry out loud.
No amount of counseling is able to help them because once they step out of their jail cell, there is no turning back, and they will be gone forever. At this point of time, those who feel the most pain are their families. I do not dare to imagine how the family would feel when they are waiting outside to collect the cold and lifeless body of their family member.
For me, if tomorrow is my last night, I do not have a choice either, I just have to face the fact. After all, I was the one who made a mistake and I have repented."
Vui Kong did make a wish that if he could survive, he would use his time to counsel others to tell them not to choose drugs. This leads to a fundamental question which society needs to rethink: Who has a more convincing appeal/case to argue for anti-drug campaign – a living drug crime convict pardoned from capital punishment or a corpse?
I believe life deserves a second chance.
The article was originally published in The Rocket