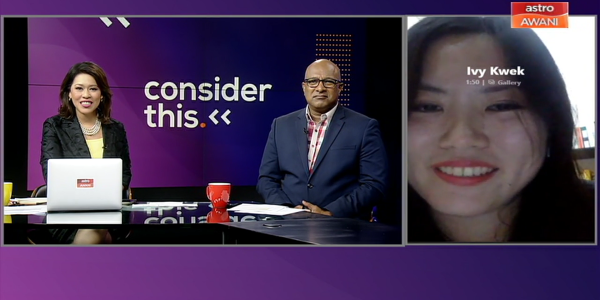 SEPT 8, 2020
Consider This: South China Sea (Part 3) – Malaysia pivot to China?
Our research director Ivy Kwek spoke to Astro's "Consider This" programme on Malaysia-China relations and the significance of the visit of the Chinese defence minister to Malaysia. 
She explained that Southeast Asia is unwilling to be entrapped between the US-China, especially as the rivalry between the two powers heightened heading to 2021. It is important for Southeast Asia to have a say and be actively engaging all parties while maintaining neutrality.
Watch the excerpt video here.