In the week of May 31st to June 8th, about 7 out of 100 people screened in Malaysia tested positive for #Covid19. That puts us at 7.28% on the national positivity rate, 2.28% points more than the World Health Organisation (WHO) recommended rate.
In terms of vaccinations, only 53% of Malaysians have registered to do so as of 8th June 2021. At this rate, the end of the pandemic might go beyond 2021 as it will take awhile to vaccinate everyone in the country. For the time being, getting tested is the best bet to curb the spread of the virus.
We need to get more people tested, but let's take a look at the barriers and challenges we will need to overcome.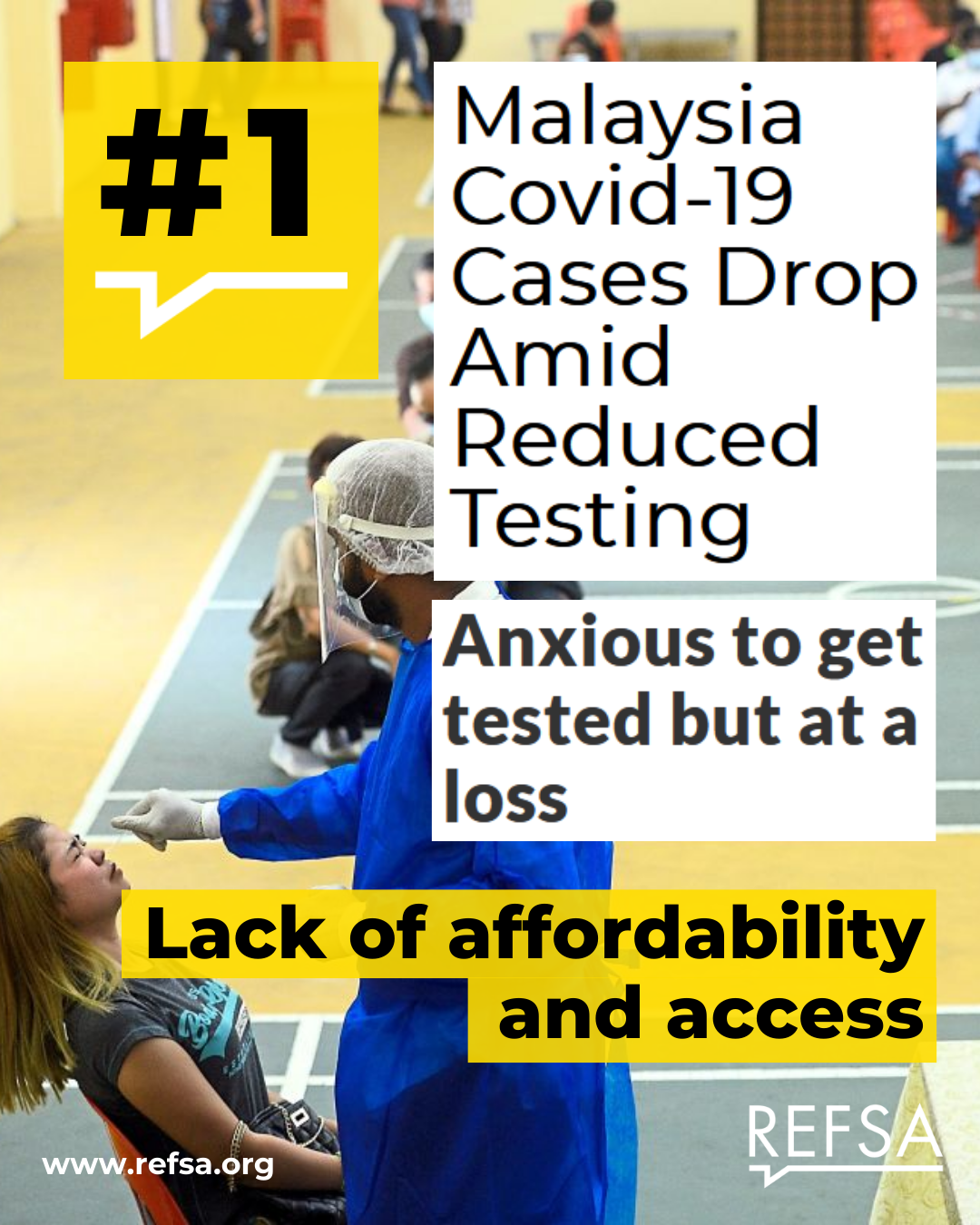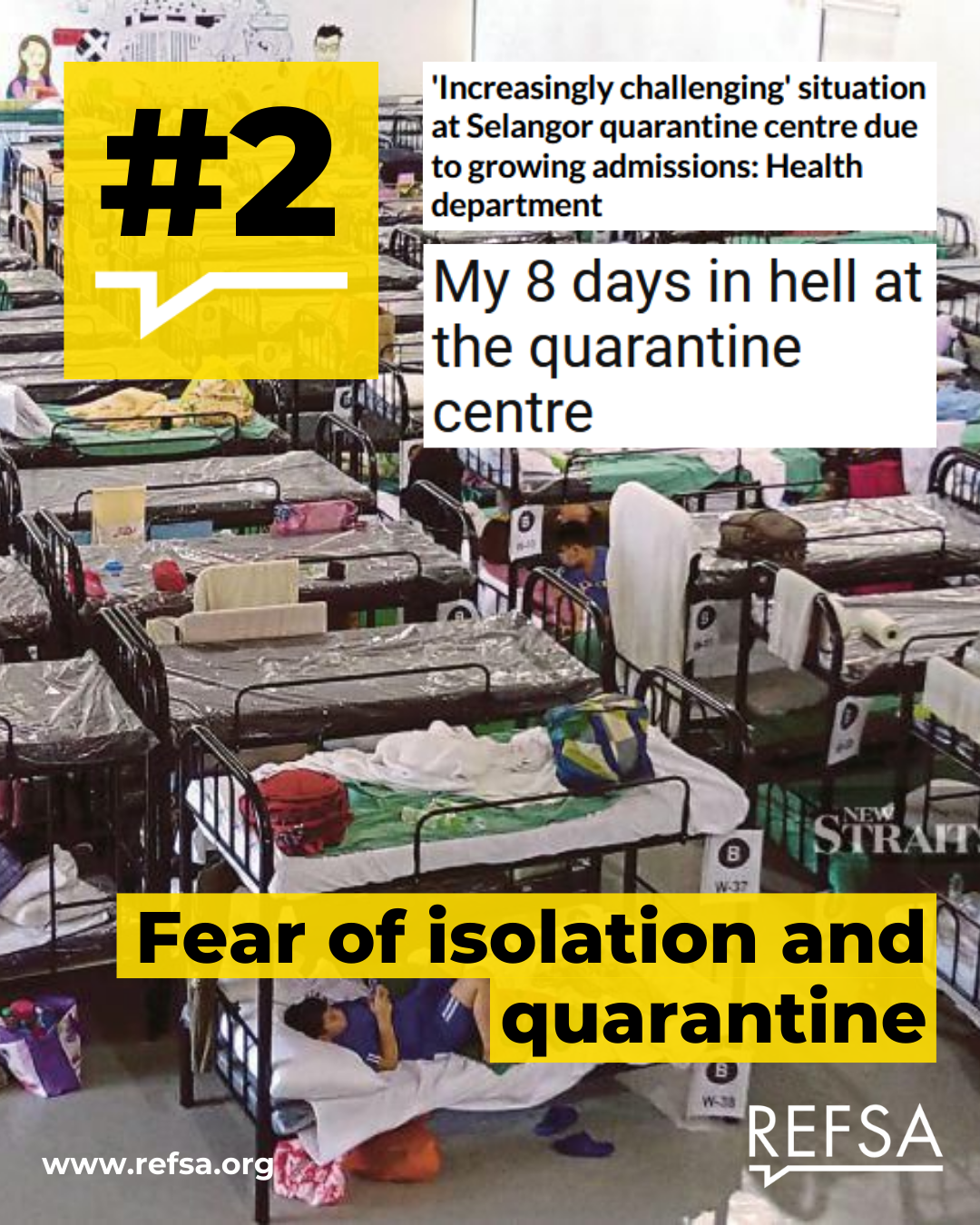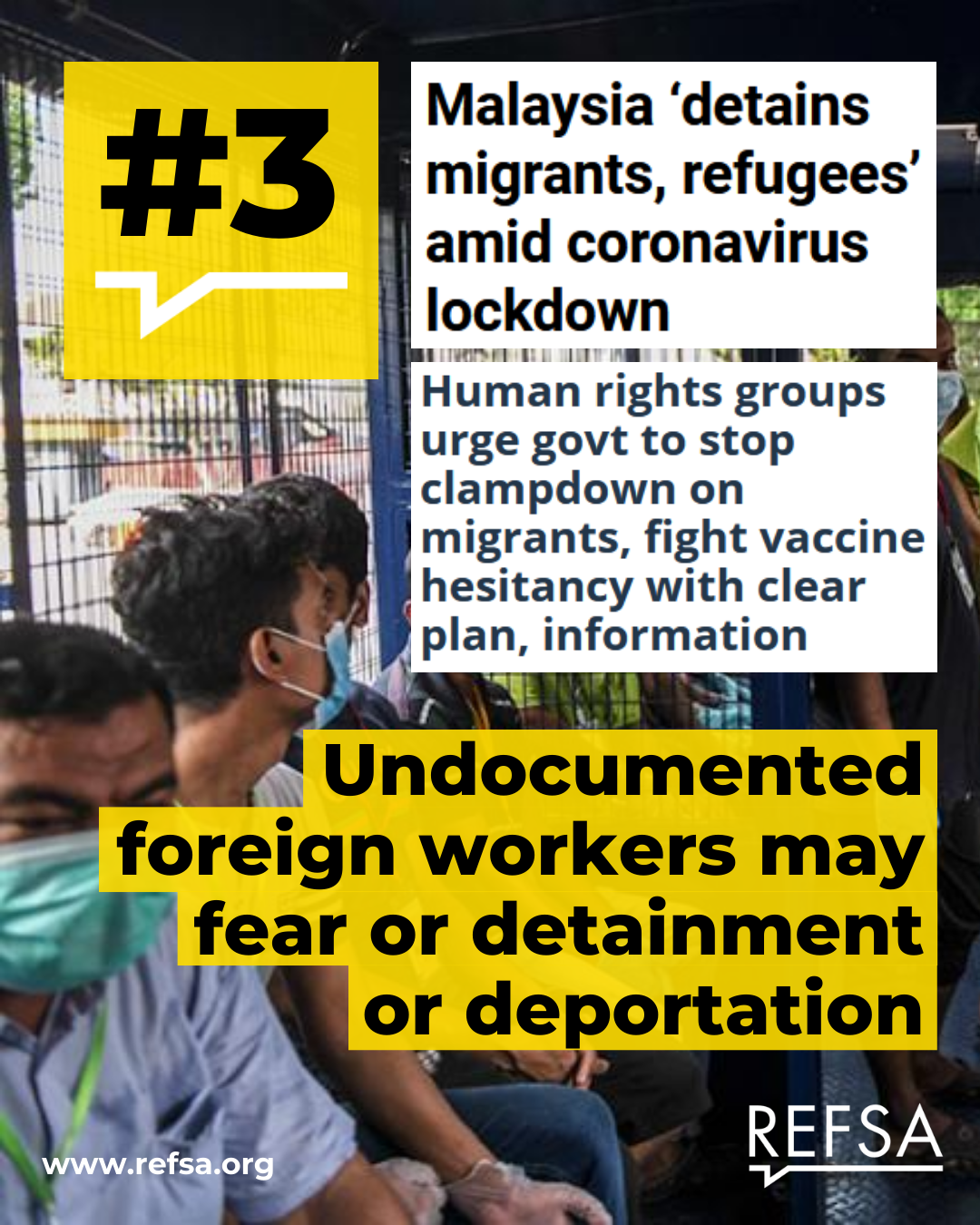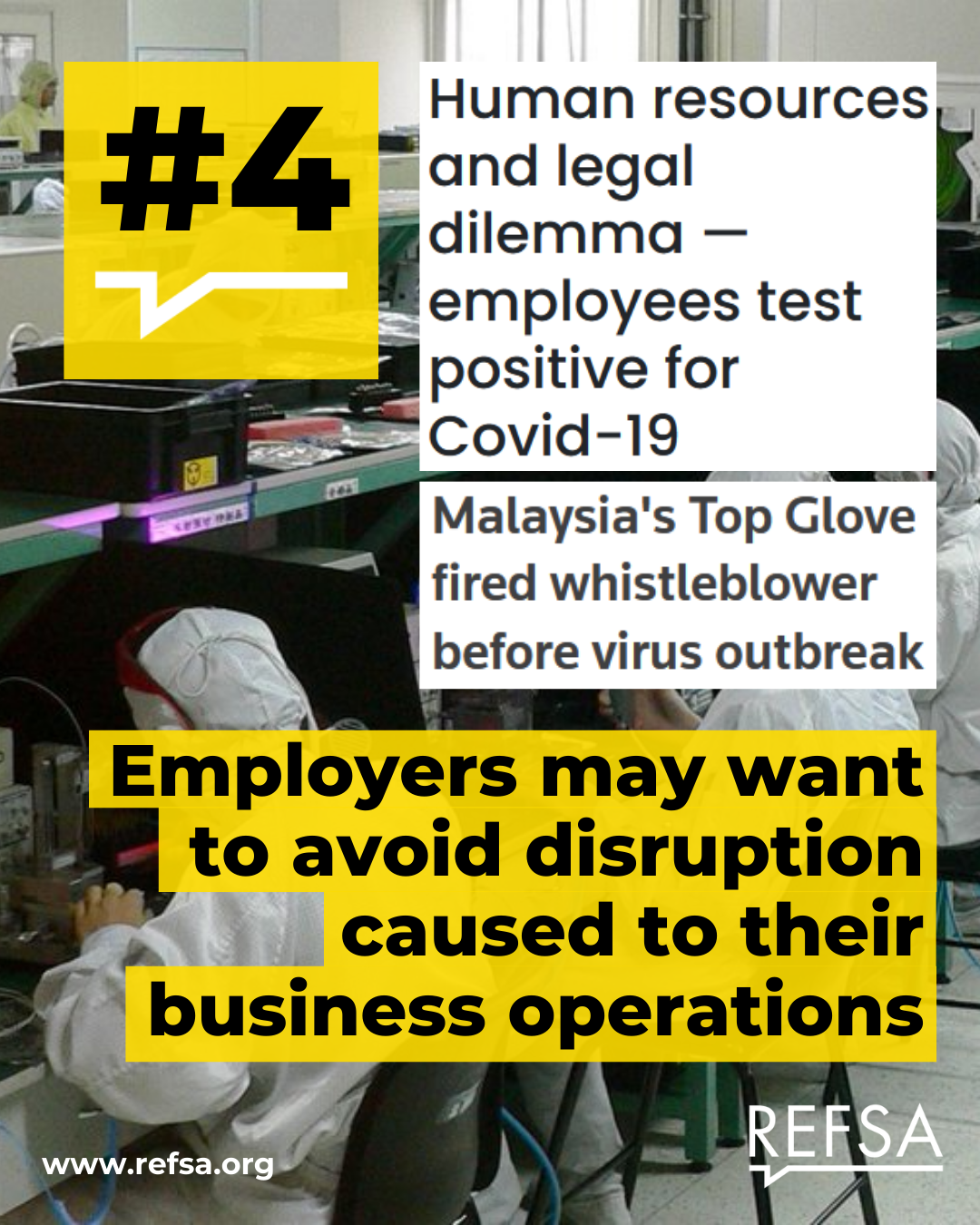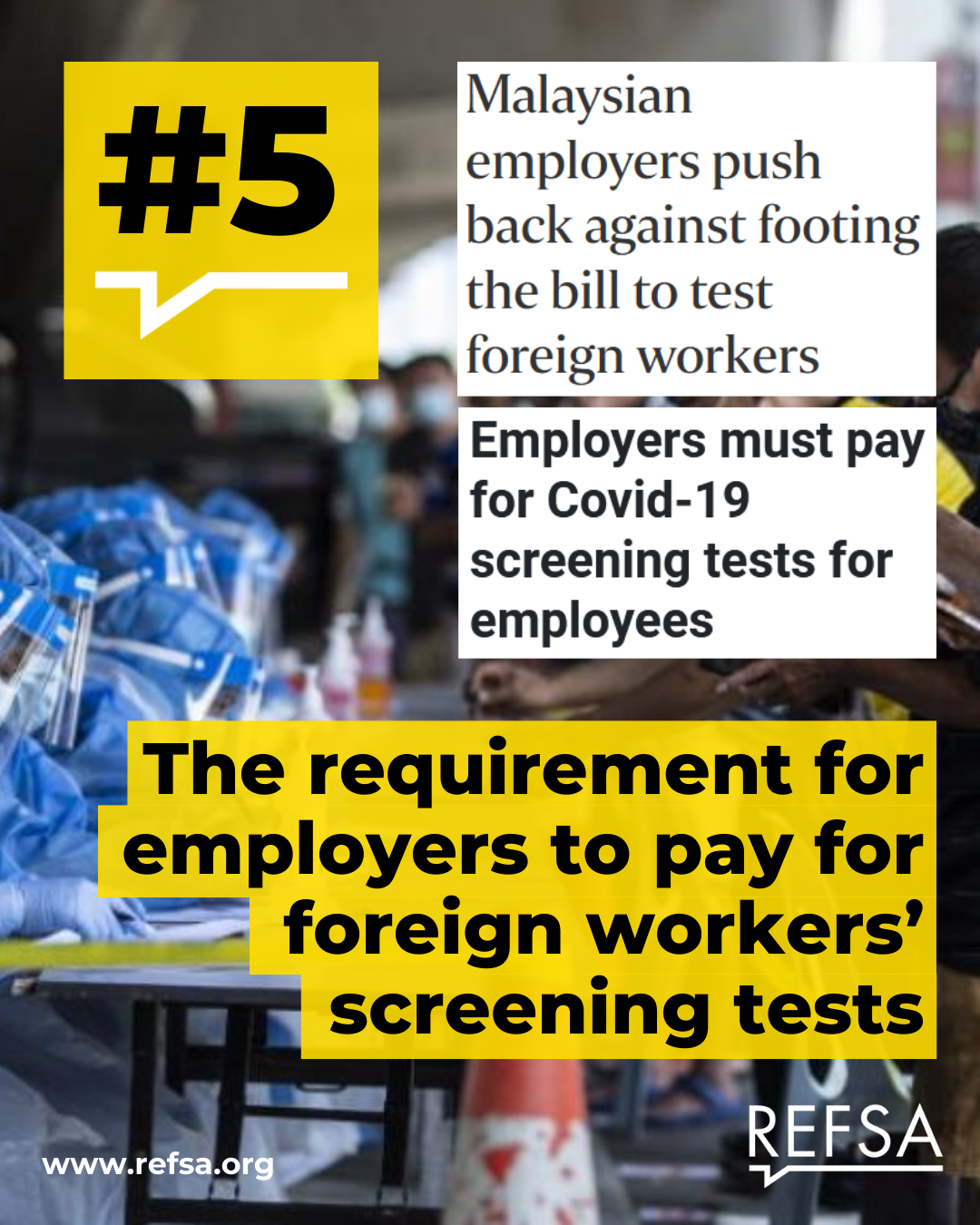 References
https://www.reuters.com/world/india/malaysia-reports-first-case-indian-covid-19-variant-2021-05-02/
https://www.reuters.com/business/healthcare-pharmaceuticals/malaysia-probes-allegations-under-dosage-covid-19-shots-2021-05-24/
https://www.thestar.com.my/news/nation/2021/01/19/anxious-to-get-tested-but-at-a-loss
https://www.channelnewsasia.com/news/asia/malaysia-selangor-covid-19-quarantine-centre-maeps-challenging-14826674
https://www.malaymail.com/news/malaysia/2021/06/07/human-rights-groups-urge-govt-to-stop-clampdown-on-migrants-fight-vaccine-h/1980116
https://www.aljazeera.com/news/2020/5/1/malaysia-detains-migrants-refugees-amid-coronavirus-lockdown
https://www.malaysiakini.com/letters/524649
https://www.reuters.com/article/us-health-coronavirus-top-glove-insight-idUSKBN28N005
https://www.business-humanrights.org/en/latest-news/impacts-of-covid-19-on-supply-chain-workers-in-the-electronics-sector/
https://www.straitstimes.com/asia/se-asia/coronavirus-malaysian-employers-push-back-against-footing-the-bill-to-test-foreign
https://www.nst.com.my/news/nation/2021/01/658931/nadma-still-room-quarantine-centres-covid-patients
https://www.nst.com.my/news/nation/2021/01/655009/saravanan-employers-must-pay-covid-19-screening-tests-employees
https://www.straitstimes.com/asia/se-asia/calls-for-faster-covid-19-vaccine-roll-out-as-malaysia-fights-to-contain-surge