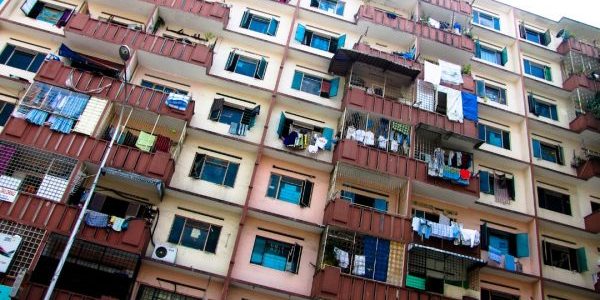 JUNE 1, 2020
1 in 3 households more than RM1k short of monthly living wage
by refsa 
Think-tank unveils report "Uncovering the Plight of Low-Income Malaysia"
Kuala Lumpur, 1 June 2020 – Research for Social Advancement (REFSA), a progressive, non-profit think tank in Malaysia, today published a report analysing household income and living wages across Malaysia. The analysis highlights the plight faced by low-income Malaysians, whose struggles have only been worsened by the coronavirus pandemic and the resulting economic crisis.
Amongst its findings, the report reveals that 2.2 million Malaysian households are more than RM1,000 short of reaching a living wage on a monthly basis, a figure that will certainly rise post-MCO. Further, almost two-thirds of these households live in urban areas, indicating the presence of a large population of underserved urban poor.
Darshan Joshi, lead researcher at REFSA and author of the study, said "This report offers further evidence that despite decades of median wage increases and reductions in both the Gini coefficient and official measures of poverty, a significant proportion of Malaysian households still struggle to make ends meet."
The report also highlights that despite obvious – and vast – differences in the cost of living across the country, Malaysia's flagship welfare policy, Bantuan Sara Hidup (BSH), is geographically-uniform. This means that low-income families living in inexpensive areas receive the same amount of aid as those living in more expensive areas.
The rural-urban divide also contributed to the great disparities in the monthly income required for households to lead a "minimum acceptable standard of living" across Malaysia.
"BSH provides, at most, RM1,000 per year to households with a monthly income of RM2,000. This does nothing for the millions of households (mostly urban poor) who need at least this amount on a monthly basis," said Darshan.
In Malaysia there has long been a discrepancy between what official statistics suggest about the state of household income, and reality. The former paints a picture of swift upward mobility: median wages quadrupled between 1995 and 2016 and in that time our Gini coefficient, a measure of inequality, has decreased by almost 10%. Poverty, too, has been largely eliminated.
But a walk through Kuala Lumpur exposes one to destitution, sometimes right alongside luxury. Last year, the UN issued a statement casting strong doubts on Malaysia's claims of poverty eradication. The Gini coefficient remains a flawed metric. And research conducted by Khazanah Research Institute, the World Bank, and numerous academics consistently indicate a growing disparity between those at the top and bottom of the income distribution, as well as a stagnating middle class.
From the research process it is clear that across the country, households are struggling – and this was the case even before the coronavirus crisis shuttered the Malaysian economy. The losses of income and jobs will worsen the plight of low-income Malaysia even further. It is imperative that policymakers take steps to address this issue.
According to Darshan, "some form of targeted basic income will be needed to address this issue in the short-run. In the longer-term, labour market reforms are urgently required. Rethinking heavy reliance on a low cost model (e.g. relying on foreign workers, examining the scope of jobs they have) increased union membership, and concerted efforts to move up value chains across sectors will all have the desired effects of raising wages. But while we put into motion plans to reform the labour market, the government should step in and play a bigger role ensuring a decent living for more struggling Malaysians. A large proportion of us need it."
A follow-up paper, focusing on policies to address these issues will follow.  
— View news in New Straits Times , The Malaysian Reserve, Sinchew 星洲日报,Parti Gerakan.