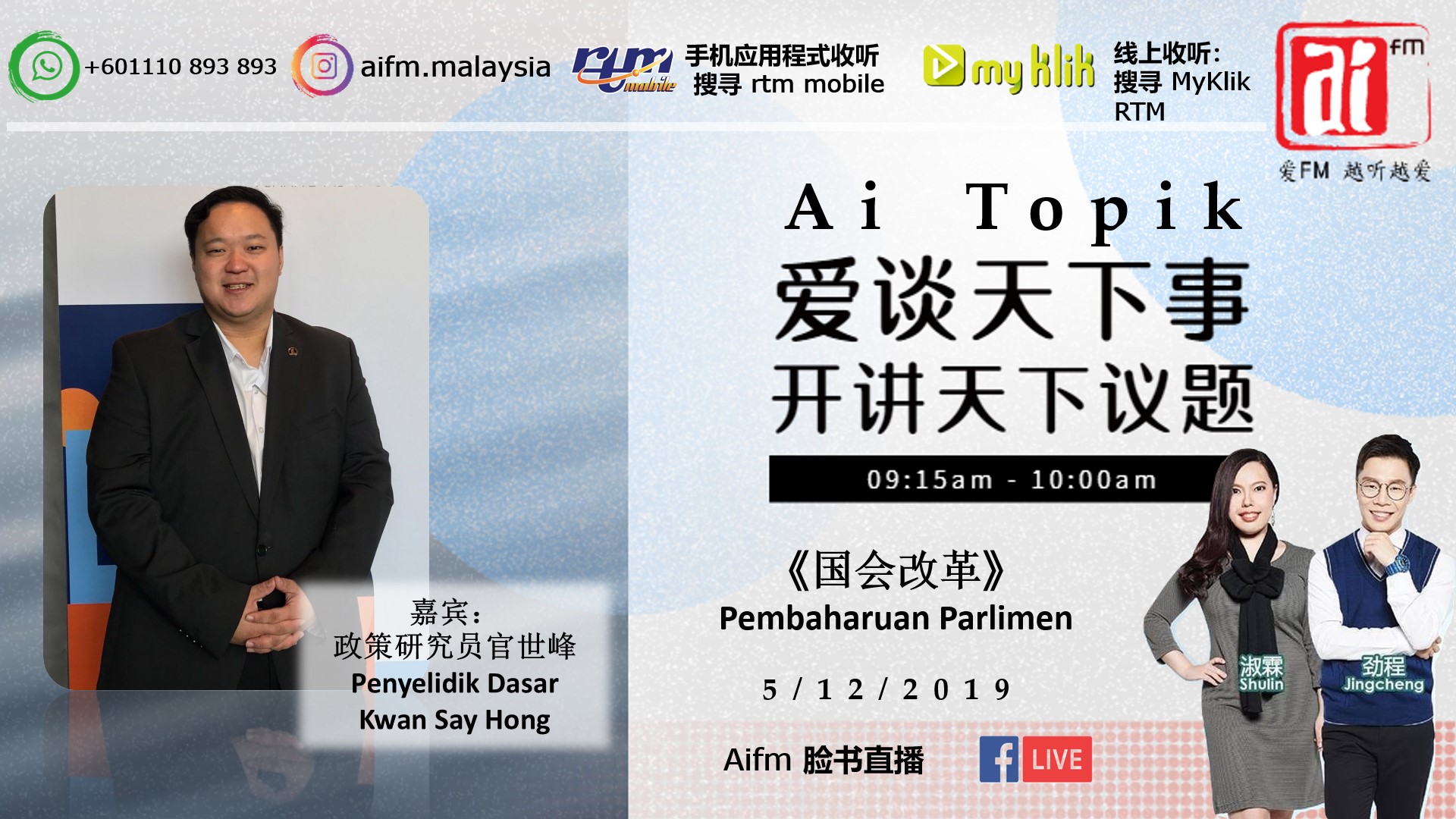 DEC 5, 2019
《开讲天下议题》国会改革 | Parliamentary Reform
Is Malaysia headed in the right democratic direction? How can we create systems to keep politicians honest and focused on policies that we, the rakyat, want? What impact does enhancing parliamentary committees system under the PH administration make?
Our researcher Raymond was on Aifm to speak about institutional reforms, including measures taken to make our parliament serve more effective and meaningful purpose.
Full interview in mandarin.
Produced by: AiFM