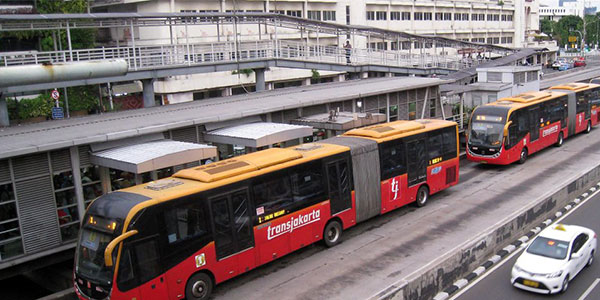 SEPT 8, 2019
Human Writes: An electric bus transport system is the answer to our traffic and air pollution woes
By Mangai Balasegeram

Some of the world's most congested cities are in South-East Asia. Horrendous jams and hour-long commutes are the norm in Manila and Bangkok. Jakarta once won a "World's Worst Traffic" award. Kuala Lumpur folk talk about traffic jams like the Brits chat about the weather.
Singapore is the exception, with its efficient public transport system.
Cities need a mass transit system to function. Imagine London without the Tube or Tokyo without its Metro.
Public transport in the Klang Valley has improved over the years but we still have a long way to go. Imagine, though, if we could create a convenient, clean transport system, with smooth and seamless connections.
A pipe dream?
Actually, there are ongoing efforts to create such a reality for the Klang Valley. The government is considering getting a fleet of 10,000 electric buses from China to create a "Bus Rapid Transit" (BRT) system.
A big bus fleet may not sound very exciting, but the idea is actually fantastic. Here's why.
Firstly, using buses rather than rail in a mass transit system is far, far cheaper. The cost for the MRT2 rail line, which runs from Sungai Buloh to Putrajaya, was a hefty RM32bil. By contrast, the whole infrastructure for 51km of a BRT system (including the buses and dedicated bus lanes) is one-tenth the price, at less than RM3bil, an industry expert estimated.
We need more buses plying the roads anyway. Consider this: Singapore has a fleet of almost 6,000 buses, and so does Hong Kong, but we have a paltry 3,000 in the entire Klang Valley.
Many people who might use public transport here rely instead on motorbikes, which is the riskiest way to travel. More than half of all road fatalities involve motorcyclists; many are young.
More and more cities are adopting BRT systems. The world's largest BRT system is now in Jakarta. In Brazil, 21 cities boast a BRT. Johor is planning to begin a BRT service in 2022, which will cover 90% of Iskandar.
(The image above is of Transjakarta Zhongtong articulated electric buses at Harmoni Central Busway, Central Jakarta. With a length of 251.2km, the city has the longest BRT system in the world.)
Spurring this on is an electric bus revolution. China is leading the way, with buses that can go up to 500km per charge – equivalent to 100 KL-to-Klang trips.
Every five weeks, some 9,500 more electric buses hit the road in China – the equivalent of London's entire bus fleet – according to a new report by Bloomberg New Energy Finance (BNEF).
There are more than 16,000 electric buses in Shenzen, where a top electric-vehicle manufacturer is based. In six years, China's e-bus fleet is projected to rise to more than 600,000, BNEF says.
Elsewhere, Paris has just bought 1,000 electric buses, while London has bought 240. Bloomberg predicts that by 2030, 84% of global municipal bus sales will be electric. Now that's an electrifying change.
The potential impact of all this is far-reaching. The BNEF report suggests that China's bus revolution could kill off demand for 6.4 million barrels of oil a day by 2040. Even by the year end, 270,000 barrels a day of diesel demand will be wiped off the market.
The benefit to the environment is immense. Buses are big polluters – unlike cars, they're big, used all day and burn diesel.
Diesel soot is grim stuff. It's a major source of air pollution, containing noxious nitrous oxides and ultrafine particulates that even penetrate the lung's cells.
These particulates (also present in the haze and coal emissions) are the air pollutants most linked to death and disease.
Air pollution causes one in eight premature deaths worldwide, the World Health Organisation says. It is the world's largest environmental health risk and ranks alongside "traditional" health risks such as smoking, high cholesterol, high blood sugar and obesity.
Tackling air pollution also addresses the biggest challenge facing humanity: the climate crisis. We urgently need to wean ourselves off fossil fuels to prevent global warming rising above 1.5ºC and causing catastrophic climate change.
There is another reason that we need to consider electric buses. Crazy as this sounds, we generate too much electricity in this country. We currently have a "reserve margin" – or excess capacity over peak demand – of 37%. This margin would have hit 46% if the current government had not axed four power plant projects last year!.
We need a small amount of reserve margins for emergencies. But 37% is very high. And this costs us, the consumer, in higher tariffs. We pay for that electricity, whether we use it or not.
(And why do we do that? Follow the money. The power industry is a lucrative one.)
Powering 10,000 electric buses with this reserve energy makes good practical sense. Calculations about costs should not just look at upfront costs, but consider the immense benefits to health and the environment.
I hope Transport Minister Anthony Loke acts judiciously. Today's transport decisions will have huge ramifications for our health, environment and society in the future.
Human Writes columnist Mangai Balasegaram writes mostly on health, but also delves into anything on being human. She has worked with international public health bodies and has a Masters in public health. Write to her at lifestyle@thestar.com.my. The views expressed here are entirely the writer's own.
— STAR2.COM